drago corn head
---
how many of you guys use a drago corn head ? looking for some feedback good bad or the ugly
Re: drago corn head
---
farmertony,
work is not bad, even in very high corn. You only can get problems in wet conditions ( rain, snow) with the automatic stripper plate function. Cannot say anything about the chopping quality, cause we use extra chopper underneath in Europe!
TOM
Junior Member
Join Date: Feb 2006
Posts: 26
Mentioned: 0 Post(s)
Quoted: 0 Post(s)
Re: drago corn head
---
Our custom cutter uses only Drago corn heads on his Lexion combines since many years. I think it works good. Chopping quality is not bad. With a modern plow we do not need to run an extra chopper.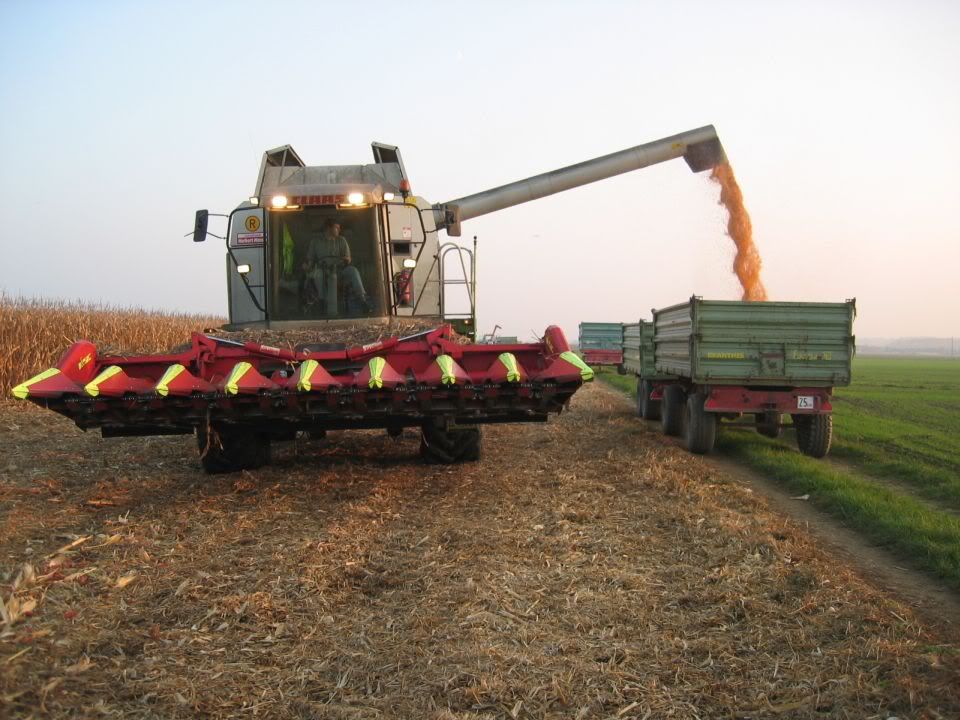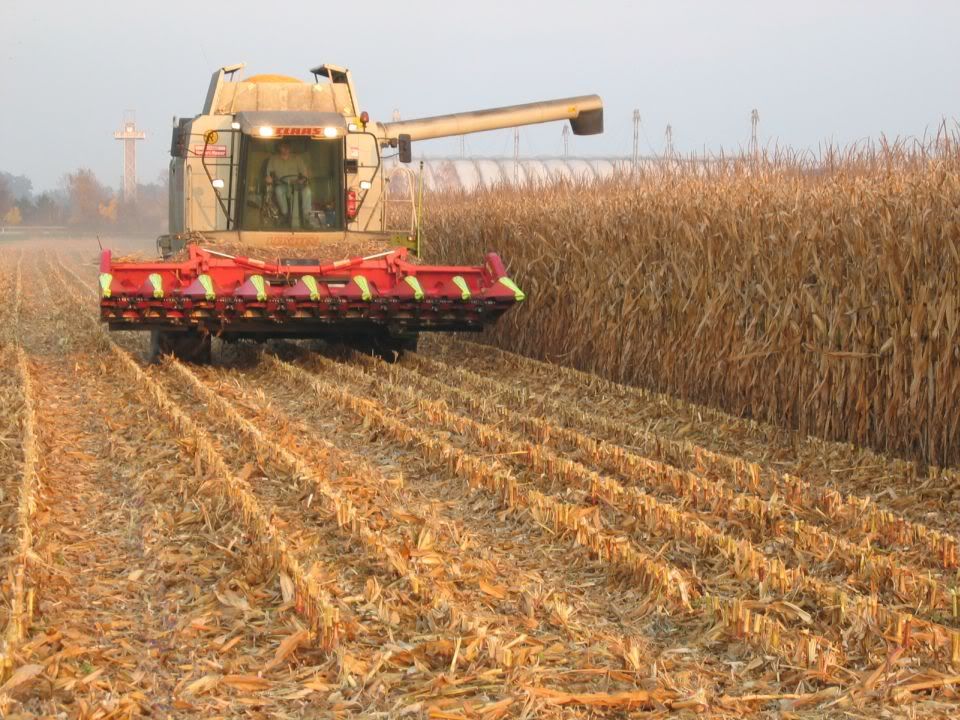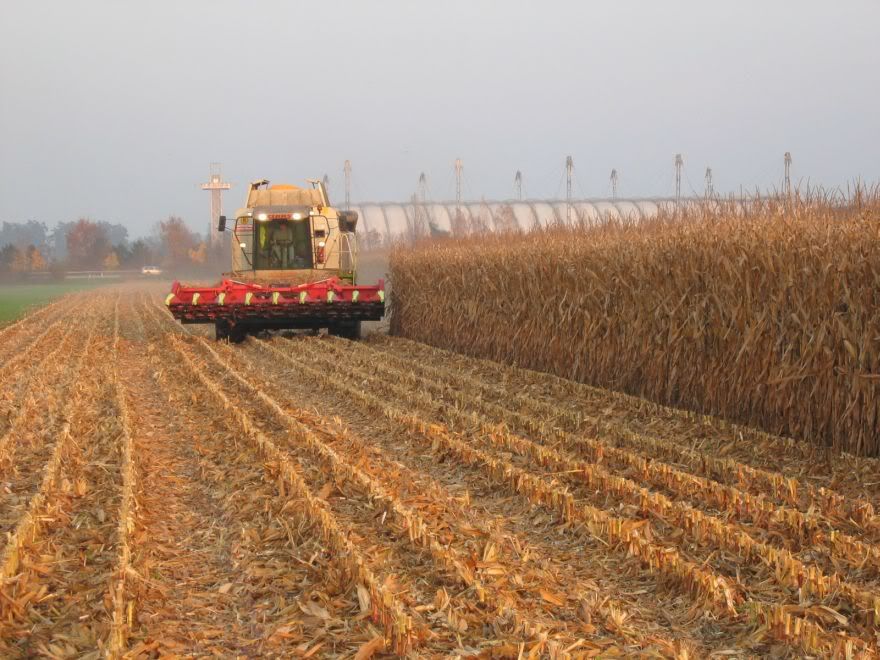 Junior Member
Join Date: Jun 2011
Location: Iowa
Posts: 25
Mentioned: 0 Post(s)
Quoted: 0 Post(s)
Quote:
how many of you guys use a drago corn head ? looking for some feedback good bad or the ugly
The head is built well and in most cases to last. The poly leaves some to be desired. If you examine what has happened with today's corn there is little need for automatic deck plates as some fertilizer studies show as little as 2mm variation in the stalk diameters. If you truly think about the genetics involved this makes sense.
Senior Member
Join Date: Dec 2005
Posts: 809
Mentioned: 0 Post(s)
Quoted: 2 Post(s)
Like I've said many times on here, their outside main chain drive design is undersized, throw in the chopping action and it's really undersized. For some reason they offer a gear drive package on their 16 row 30" and on their 20" row heads but refuse to offer it on other models. That said, if you check the drive chains every day to make sure they are tight, it will hold up.
The chopping action does little if your ground speed goes much over 5 mph......it's just like a lawn mower at high speed, it just doesn't do much. It's a 2 blade chopper mounted at the back of the snapping rolls. Speaking of snapping rolls, the Drago does have longer snapping rolls than most other corn heads and that is a plus.
Drago parts are very expensive and as you get into a breakdown, you wonder why they designed/built/put together bearings and such the way they did.
You want to change the cross auger drive chain if it gets any wear on it.......you never want it to break and wrap around the drive sprocket and wreck the teeth on it, that part of it looks like a nightmare to work on. I usually change mine before harvest and then halfway through.
On bone dry days in very dry corn, the Drago will "boil" corn in the middle as it tries to feed into the throat. But most cornheads I've had do the same thing.
---
Last edited by midwest; 06-06-2012 at

07:53 PM

.
Senior Member
Join Date: Dec 2009
Location: SE MN
Posts: 117
Mentioned: 0 Post(s)
Quoted: 0 Post(s)
We've run one now for two years and a there are some in our area as well. As far as running and operating the head, we are very happy. We are convinced that with the dry corn we've had the last couple of years that we saved a lot of corn over our old JD 893 on account of the longer slower turning rollers and automatic deck plates. It's hard to guess how much corn, but I don't think a bushel or two is stretching it. These two features alone are the most valuable and only offered on a Drago, as far as I know. The hp requirement is much less compared to the JD chopping head as well.

The chopping attachment will probably not leave the field as picturesque as a JD chopping head, but it is adequate. I think it chops as much as most stalk choppers pulled with a tractor. We've never saw the need to go back over a field with a stalk chopper.

There are some design differences that make working on them a little different than something made in the USA, like a JD. I don't think it's a big deal, but it will cause a frustration or two sometime I am sure. We had a break-down last fall when one of the chain couplers under the head came apart and ruined one of the sprockets (there's one of these couplings underneath between every row). It was on the right hand end of the header. We thought this coupling was a little light being it runs half of the head and for some reason the left end has a much heavier hub coupling, so we just installed that one on the right hand side too. There was minimal modification, we were down for half a day or so and the dealer an hour away had all the parts. That is the only problem we've had with it yet.

They require more maintainance than the JD 893, but there's more to the head as well.

In a nut shell, I think it's a great head with room for some improvements, but I would buy another one, mostly beacuse of the corn savings. There is a learning curve, like with anything new to you. I just do like I did with the JD head when we bought it new...service it like the book says, keep it maintained and go from there.
---
Last edited by jd9610; 06-09-2012 at

12:05 PM

.
Senior Member
Join Date: Dec 2007
Posts: 288
Mentioned: 0 Post(s)
Quoted: 0 Post(s)
We ran a 12 row non-chopping for a season and a Drago will never be back on our farm. Many of the reasons are already listed so I won't reiterate them. It was dry and we didn't have much stalk variation that year so the deck plates really weren't noticeable either way. I personally have always been very happy with the 2208's and 3412's we have book-ended the Drago with.