A testemoney from one of our drivers (the one who drives the purple truck lmao) says that the Cummins 400's have absoloutly no guts, he has to go into 3rd or 4th gear in bottom box to get up some of the hills around here with only a single trailer on.
But...he also says that while it is a bucket of crud in the hills it will outrun and leave the Western Stars that the company has. those trucks are a year old and they run Series 60 Detroits. they have stacks of torque but dont hook in as fast as the Frieghtshaker.
But then again...I believe this may be due to the fact that the Western stars have Speed limiters...and the Purple People Eater doesnt..
For Kicks...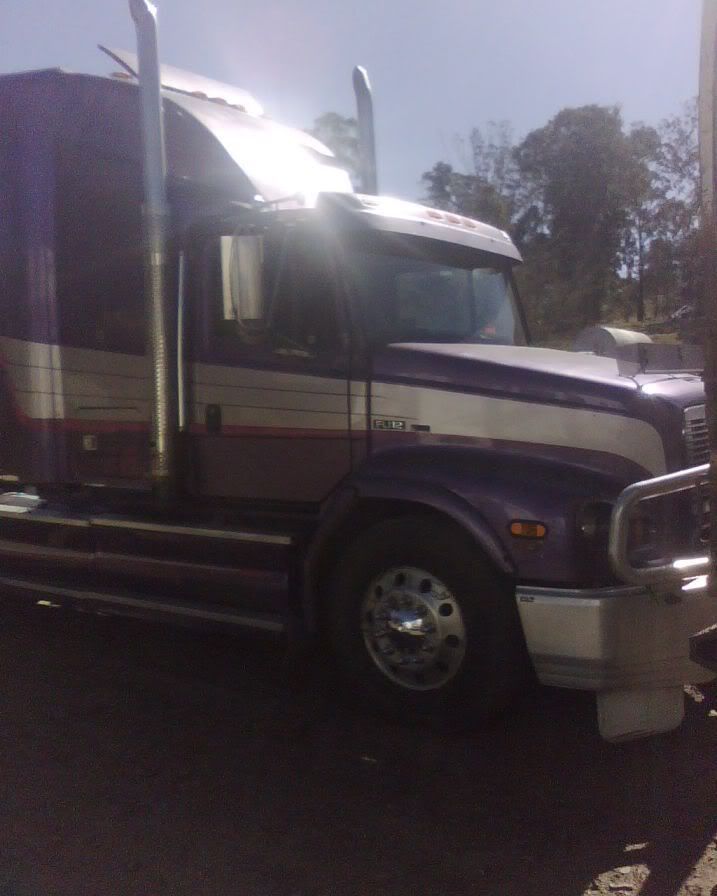 The Purple People Eater (An FL 112)
And The No.4 Western Star. (the newest)