I wish the pictures were better, but they seemed to keep away from me intentionally..... However it's clear this is the new Case draper head rumored to replace the MacDon partnered headers.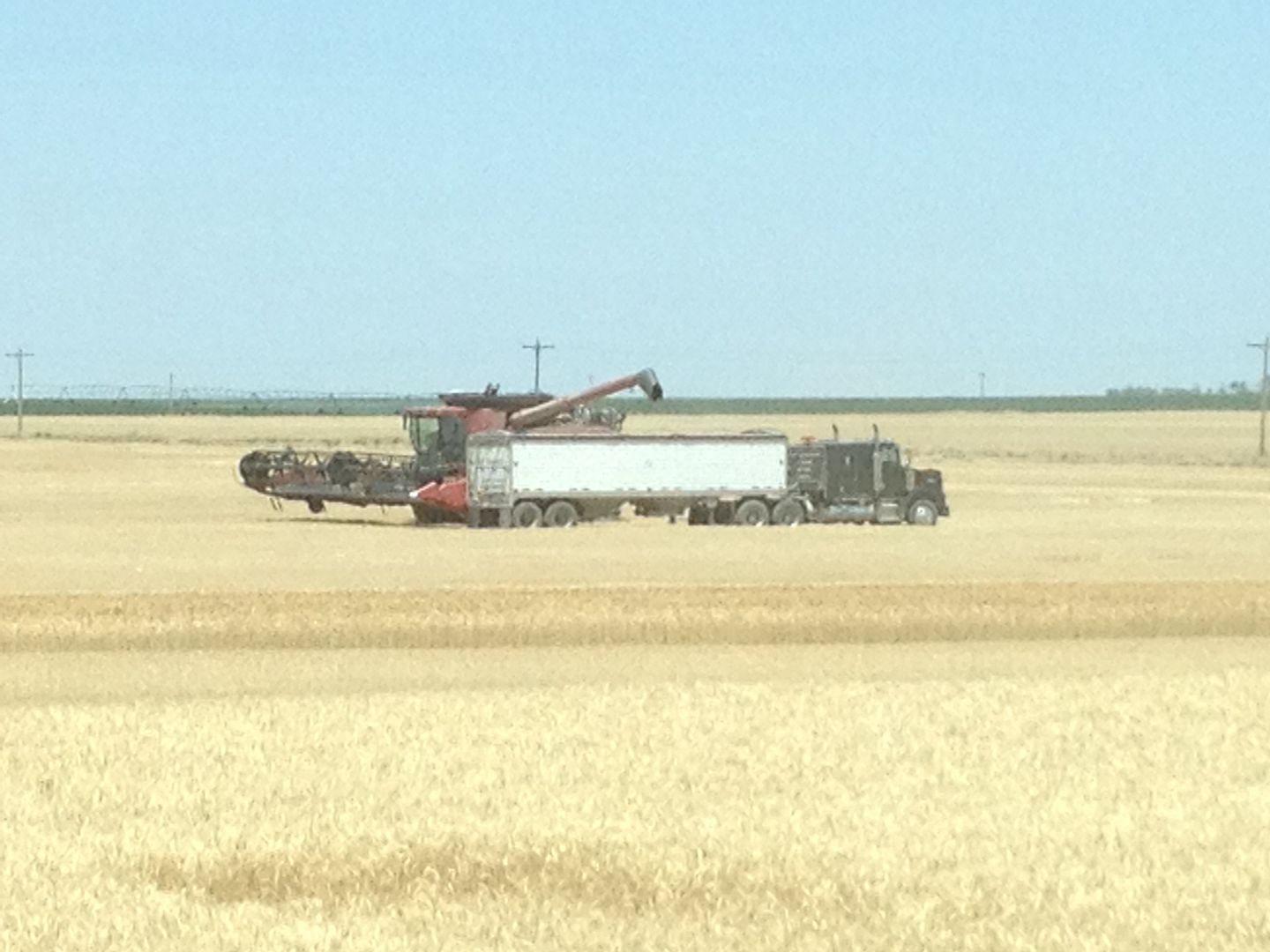 Here is what I could see from the distance:
•Clearly bean-head like side shields with no shield on right hand side
•Didn't see a PTO shaft on right side of head
•4 sets of 2 heigh sensor arms across the head
•Gauge wheels mounted on outer ends of head
•Head must be ridged, could not see any large adaptor at connection point. Could these be a flexible cuter bar draper head similar to the new 600FD heads from John Deere?
•Mounted on right side of header were two large wheels, likely the storage position for transport wheels. Large SMV sign on right end indicates a transport position must be present.
•Split real
I hope to see if a crew member might spill the beans, but at least we know there is a new header being tested.