Discussion Starter
·
#1
·
Ok,I know there not the best quality (compared to some on here) but I doctored them up enough (thank you irfanview) to make them decent.
Enjoy!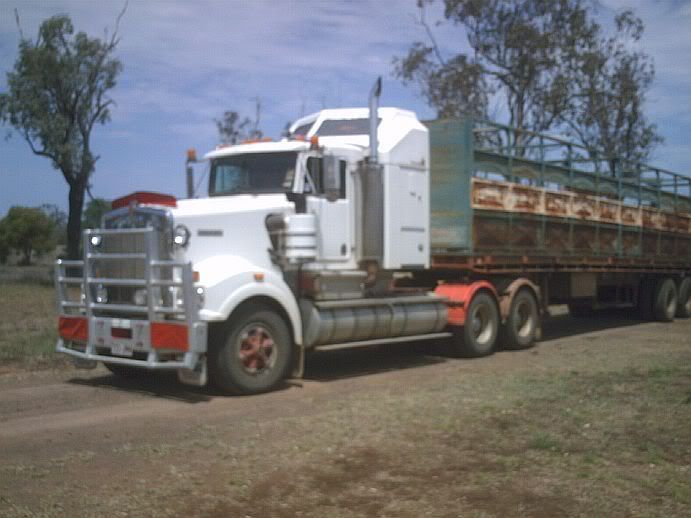 This Was taken a day or so after I got to Silverton (the property), this is our Beutifull 1994 model Kenworth T950, it's armed with an 18 Speed Roadranger Gearbox, A Clutchmasters Custom Truck Clutch System and the best d**n Air Conditioner you've ever seen!
This Rig here pulls our Planting Rigs, It's a 2003 Model John Deere 9320. It was Brought Brand new in 03 by its current Owners. It's an excellant machine.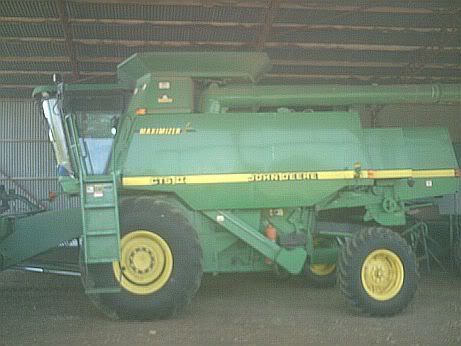 And now, Some Ellegance, this is the one and only 1999 JD CTS II I talk so much about, armed with Greenstar and a 30ft Comb (header for those in the U.S) It is a very reliable machine.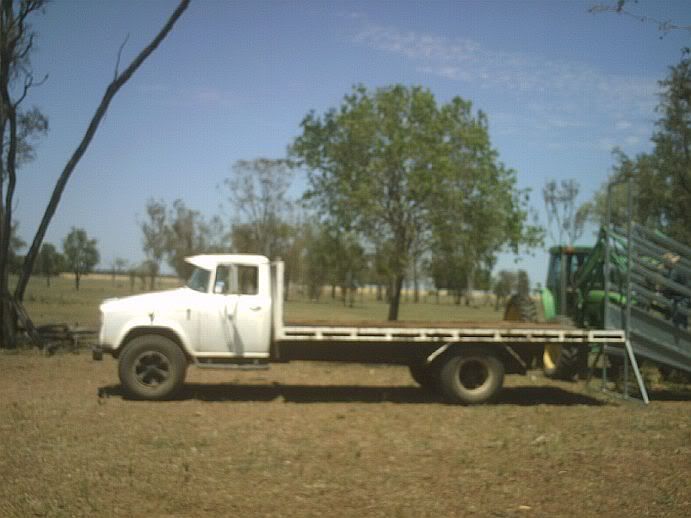 This is the 1971 International. Affectionatly known as the "Perk" as it has a Perkins engiene, it gets all the crap jobs that no other trucks like doing, it has one of the weirdest geaboxs, but its the first truck I have ever driven, and I did well, so its cool aswell.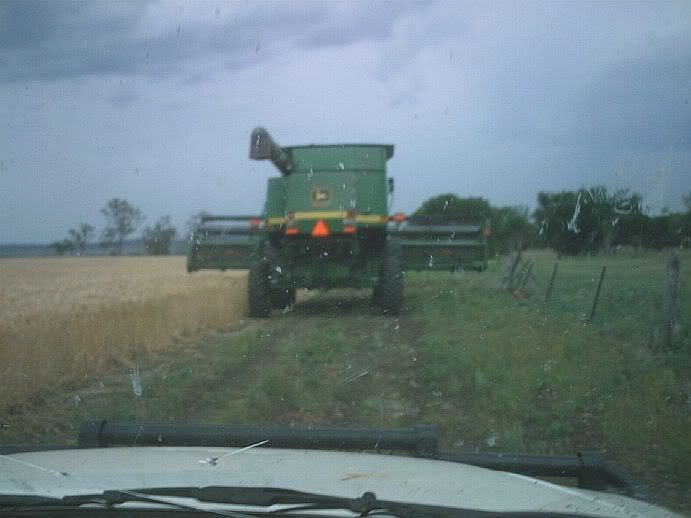 This was taken by me when I was tailing Uncle Darb in the Ute, This pic shows all the Marks in the windscreen. lol
Ahh! Some Action! this was taken by me in the Cab of the CTSII, the wheat harvest doesnt kick off until monday though, so these pics in the wheat are from when we were doing tests to see if it was ready.
This Shows the Setting of the comb (header) height. and a nifty view of the corner of the comb.
Front on view of the CTS II, Doesn't look like a 30' Front, but it is!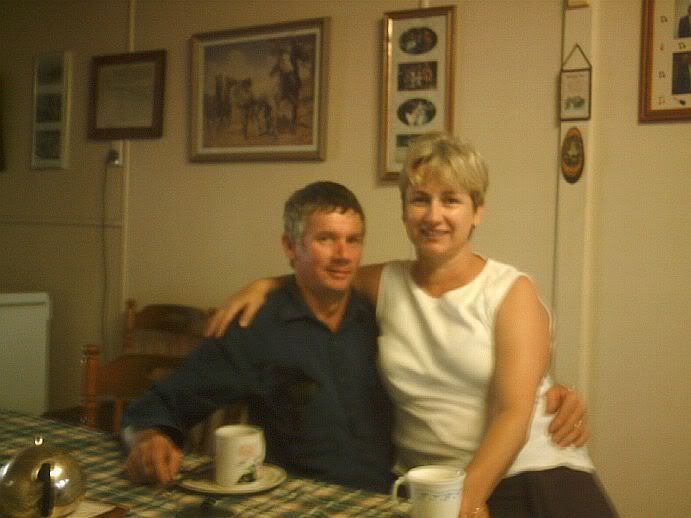 Oh yeah, and heres Uncle Darb and his Wife Chris.
Enjoy!