Discussion Starter
·
#1
·
Hello All
I guess that I've had far too many "Oh Crap" moments were I've stomped on the differential lock pedal. The stud that it mounts on broke the other day. JD wants $56.68 for a new 1. It looks to me that it is 1 solid piece. It must have been turned out of a piece of 0.875" hex. Too much metal to hog out to make a new 1 out of a piece of hex.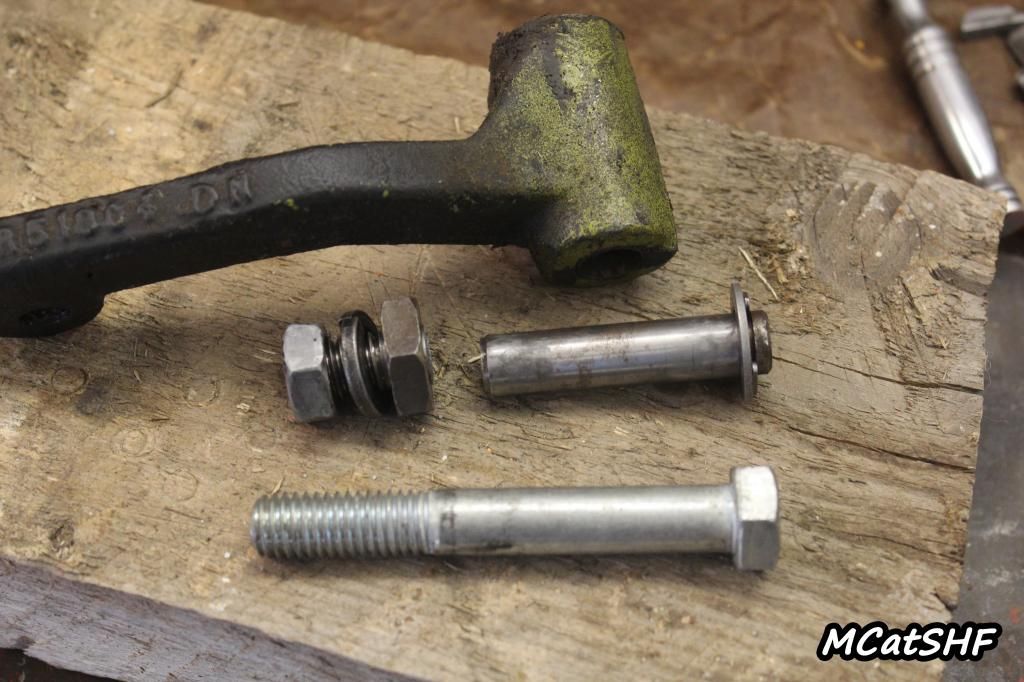 Why can't I just make 1 out of a bolt??? I cut the threaded part off of the hex & drilled & tapped for a 1/2" NC.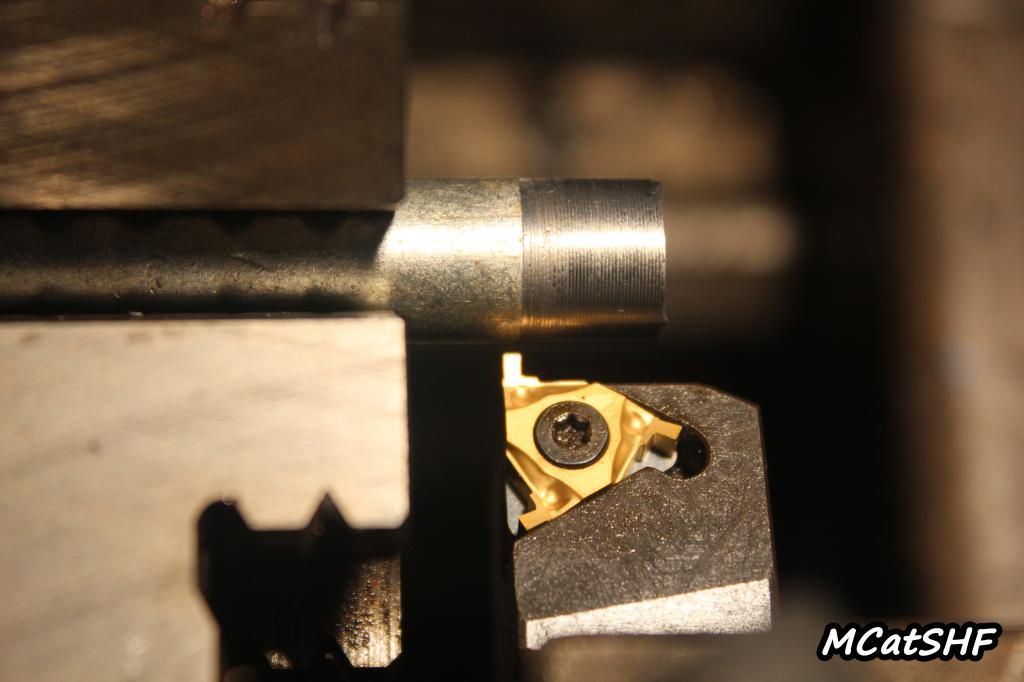 I turned the head off of the bolt as it was in the way. Ready to cut the groove for the clip.
I'm kind of leery about using these little grooving inserts. 1 wrong move & there goes a $20.00 insert. Well 1/3 of it as it has 3 cutting edges.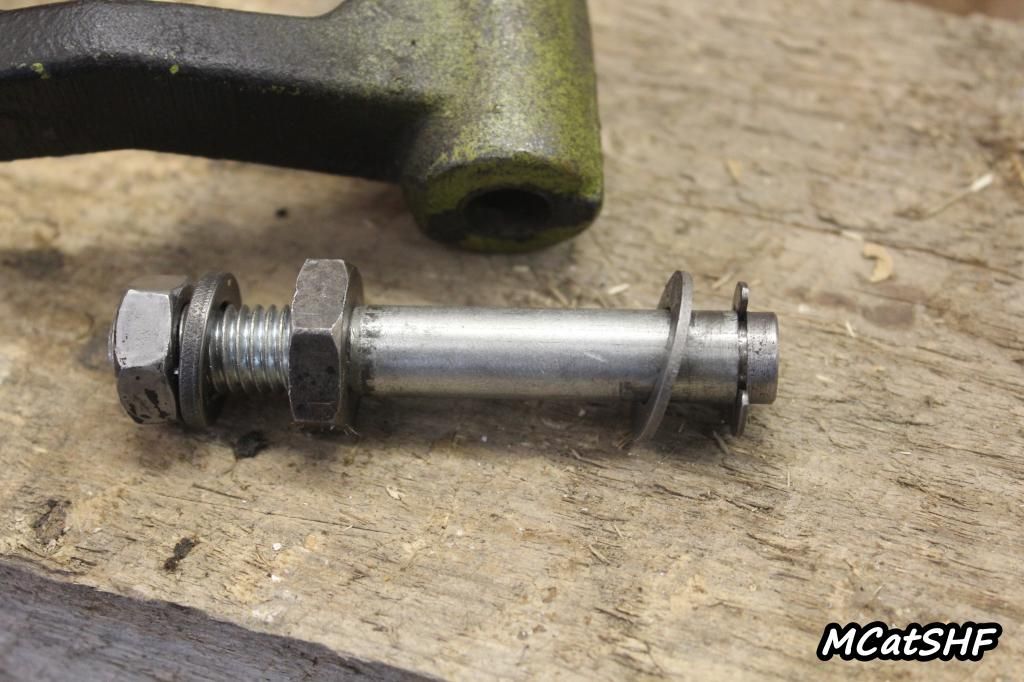 Done. I'm going to have to learn to relax a bit & stay calm in my old age,... & not stomp on the pedal quite so hard the next time that I get in a jam.