Discussion Starter
•
#1
•
My name is Adam Heitzig. I'm 20 years old and live About 40 miles north of St. Louis, in Illinois. Our family farm consists of about 3200 acres of corn and soybean rotation, with about 40-50 acres of wheat each year. I am currently going to Lake Land College for there John Deere Ag Tech program and am enjoying myself. It is a fast paced program that goes through all of John Deeres required classes and also lets you graduate with a assoicates degree. This fall i am planning on transfering to Southern Illinois University and major in Ag Systems Technology. One Day i hope to work for John Deere Company for Product Support or Devlopment.
Anyway, in class we are in Advanced Electrical. I snapped a few pics of the machines we are working on. Almost all the Machines you see are new machines lent to us by John Deere. The rest are machines used by the colleges farm.
This is a cab to test electrical malfunctions
One of the first 7000's, pre production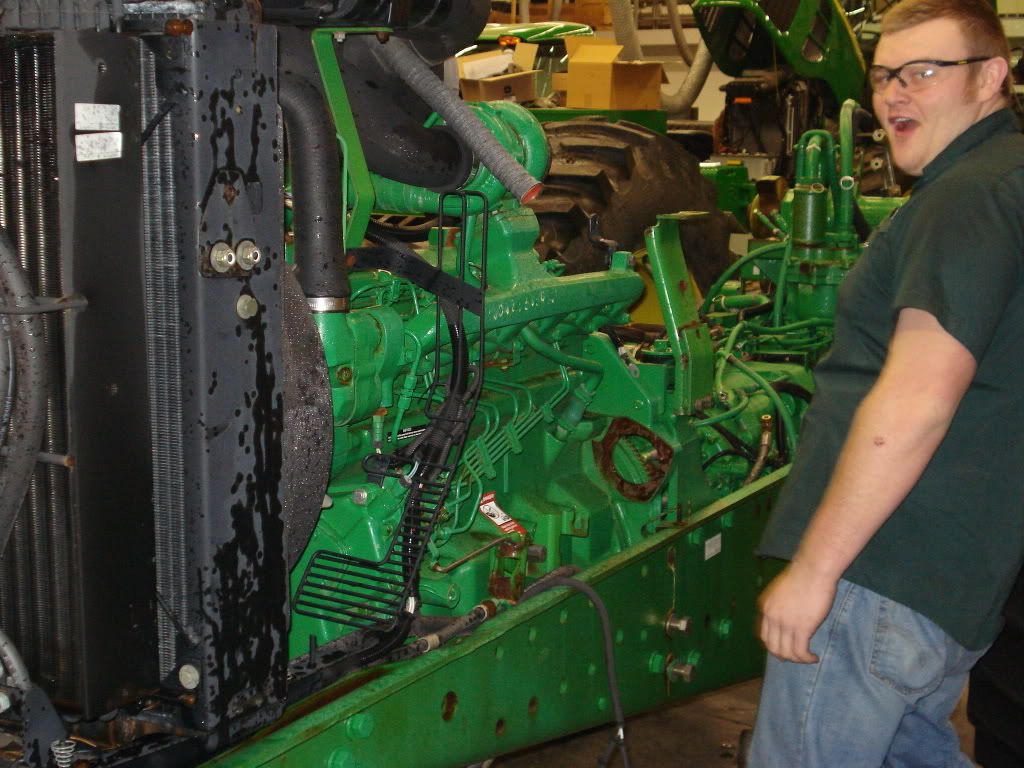 Just a Cab and an engine...not much else!
I hope you enjoy this and if you have any questions, let me know...Jumpy