Discussion Starter
·
#1
·
I noticed a few skeptics about benefits of a chopping head. Thought I'd give my 2 cents worth. we wouldn't consider raising corn without one anymore.
Concept of chopping while you harvest is growing in popularity daily. We're told that it used to be only the most advanced North American corn growers would use one. Geringhoff field service guy told me that over 90% of head sold in Europe have integrated choppers. Cnh, JD, CAT just introduced prototypes this year. Check out this picture of a field trial that used a Geringhoff head (geringhoff.com)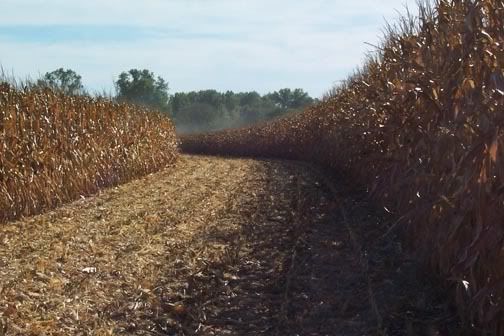 field was 220 bushel @ 21% moisture, 9' tall BT stalks, corn on corn. results are from single pass with 8 row Geringhoff rota disc.
Perfect for our no-till operation. Next step is a light "fluff" with something like an Aerway, (we use a Gen-till
www.genesistillage.com
), then back into field with the seeder in the spring.
A little more advanced than extra pass with stalk chopper and aggressive tillage.
,
Anyone else have experience with these machines?