Discussion Starter
·
#1
·
Hey guys.
I only found this forum a wee while back and haven't really posted much. I really enjoy the forum and seeing all the photos and discussions.
Well, on our farm we have always used caseih combines with the first being a 1440. Followed by a 1660 which served our farm for 14 loyal years. And currently we have a 2003 2388. Before the 1440, we were a small dairy operation and all the corn we grew was picked with a new idea picker (I think).
Our farm is located in Dundas County, Eastern Ontario, Canada. We farm about 2400 acres and are looking to expand to 3000 for this coming year if we can find the land. So far that is not going so great. Last year we grew 1950 acres of corn, 50 went for corn silage, 200 for high moisture ground ear corn and the rest was combined. Also about 400 acres of soybeans were grown. Half IP and the other half roundup ready. The rest of the farm, roughly 65-70 acres is in hay. On top of the land, we have a small beef feedlot and finish about 500 steers a year. Also we run a commercial grain elevator.
Enough with back ground info and on to the good stuff...the photos.
As the photos will indicate, this fall was a rather muddy one.
Warren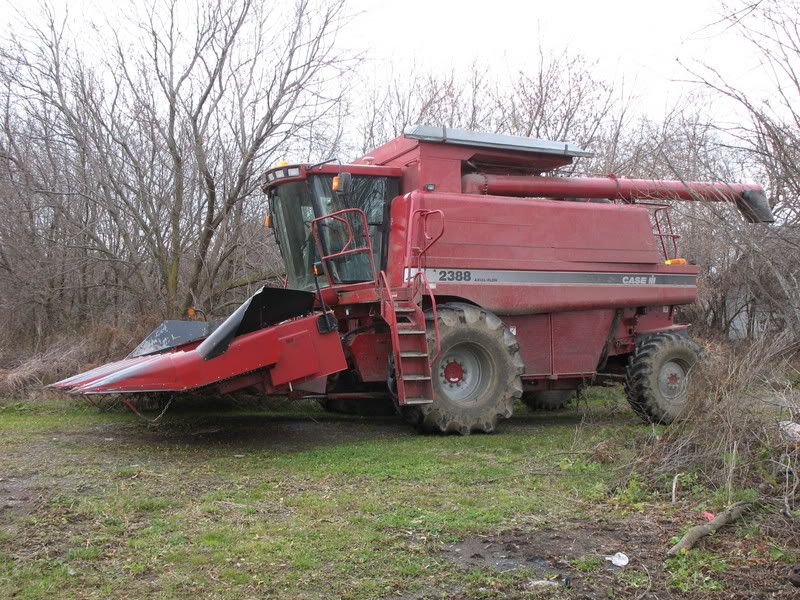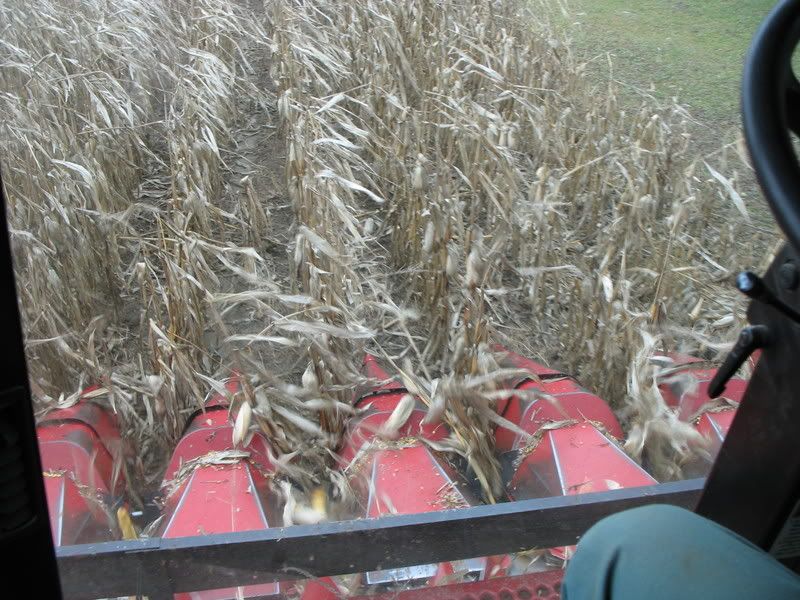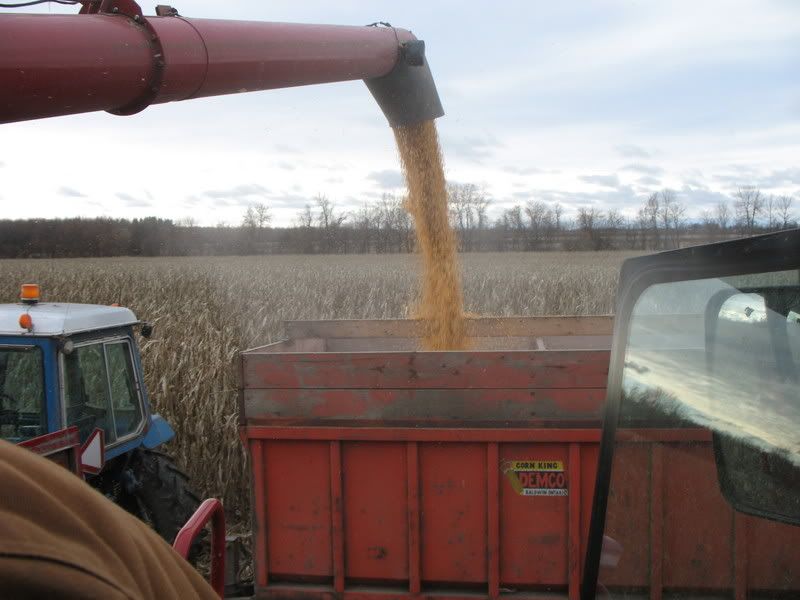 This first bunch of photos was us just getting the combine set again. We had just gotten rained out of soybean two days before, and needed to re set the combine for corn. Also, we wanted to see if it would be possible to stay on the rows because of the mud.