Discussion Starter
·
#1
·
Just got a bit of rain so I got a chance to upload some pics. So far harvest has been extremely slow with the bumper crop we are having it takes a long time to put all those bus through the bines. So far we have finished all the oats, barley,hard winter & spring wheat, peas, and soft wheat. We still have several days in Canola and a few qtrs of Canary seed and Durum wheat. So far the combines have run quite well with the exception of be plagued by software issues (like the combine closing the concave on its own or just having a total hyd shutdown because the computer feels like it)
All then thrashers lined up ready togo to the field Aug 8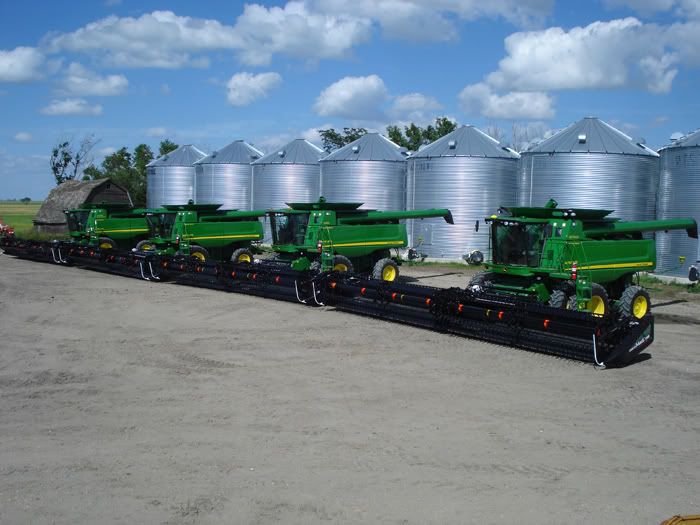 Oats piling up high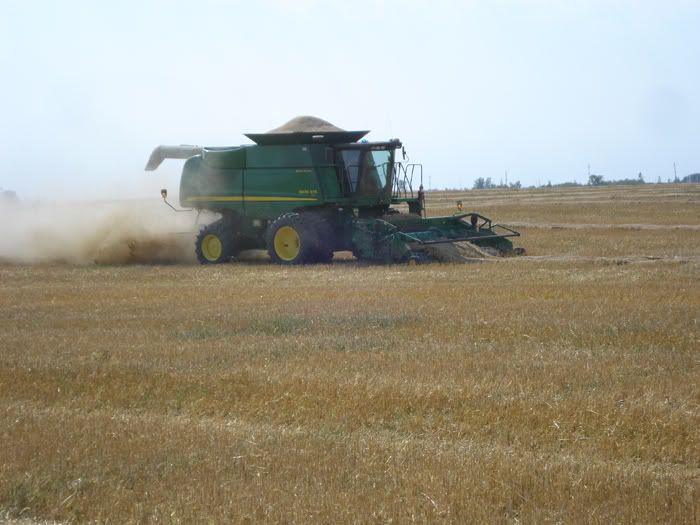 Still missing one combine in this pic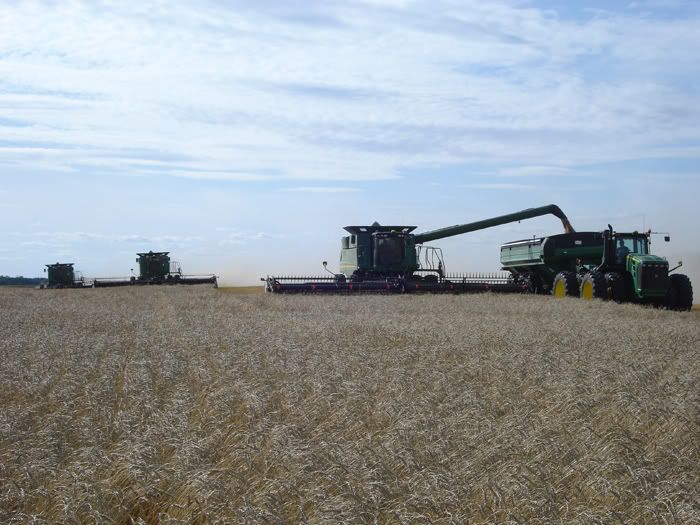 This one looked really cool because it was raining at the time but it turned out a little fuzzy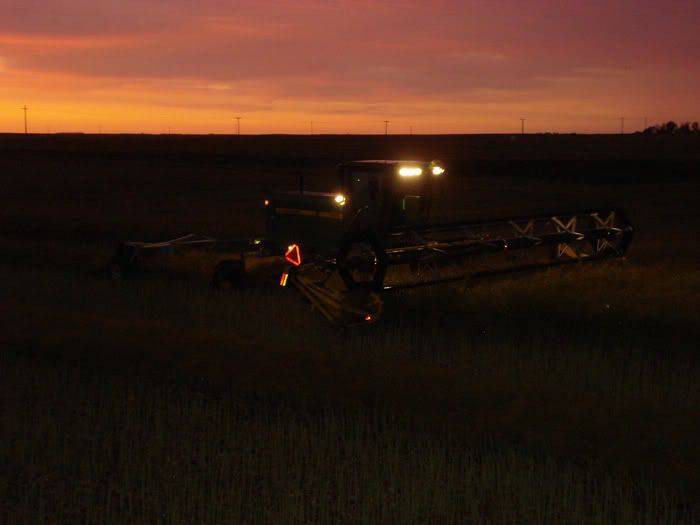 Canola crop is 20bus above normal this year, nothing wrong with that.
Unloading on the go again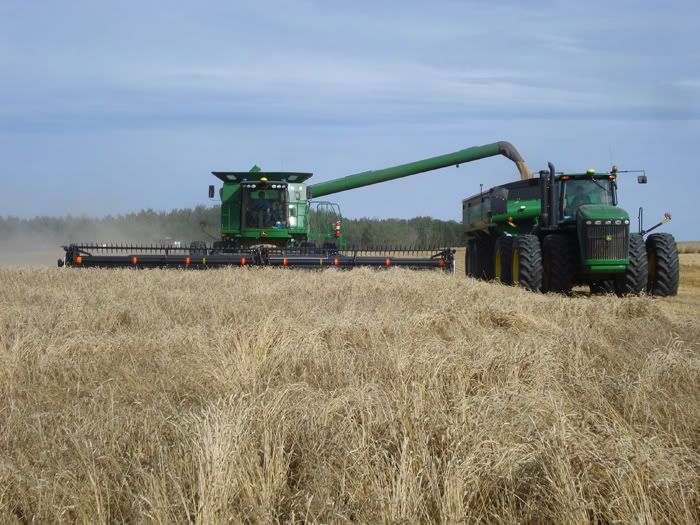 Heres my ride, since oats is so light I had one load that was 2006bus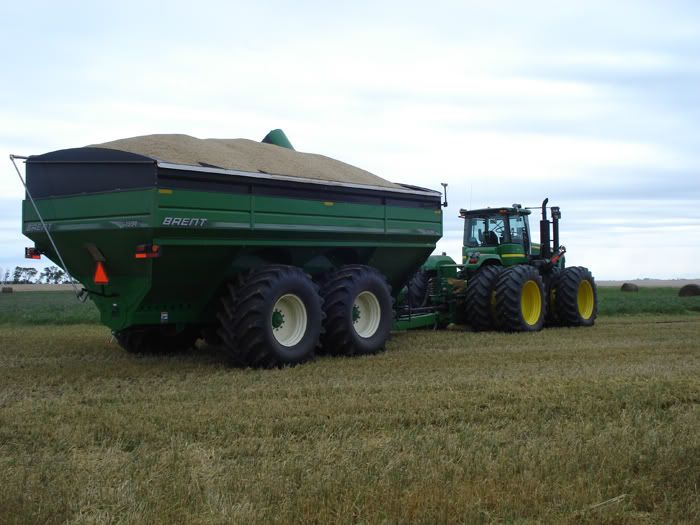 My cab view, I have alot of tech going on
Filling a semi in 90seconds
One of our highway rigs, its pretty new to us still haven't gotten our name on the side
Bumper crop=lack of bin space
Someone stole our auger tires!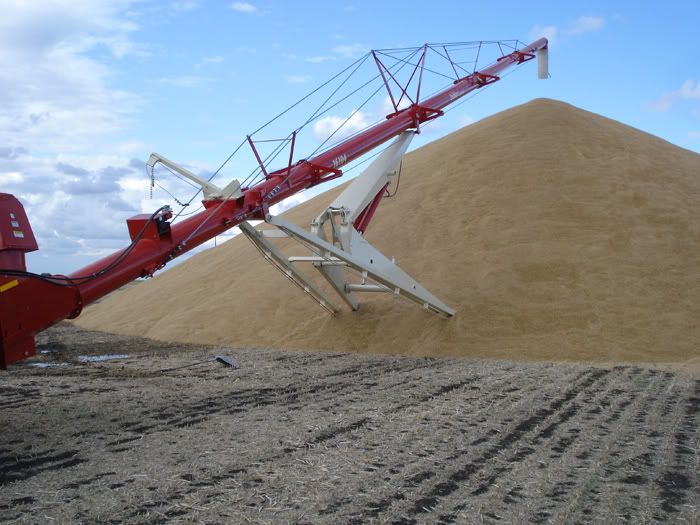 We got a bunch of rain this harvest so the regrowth on this field isn't hidden
I swathed one field in circles to see if it was more efficient and it was until we had to clean up the corners since we have square fields.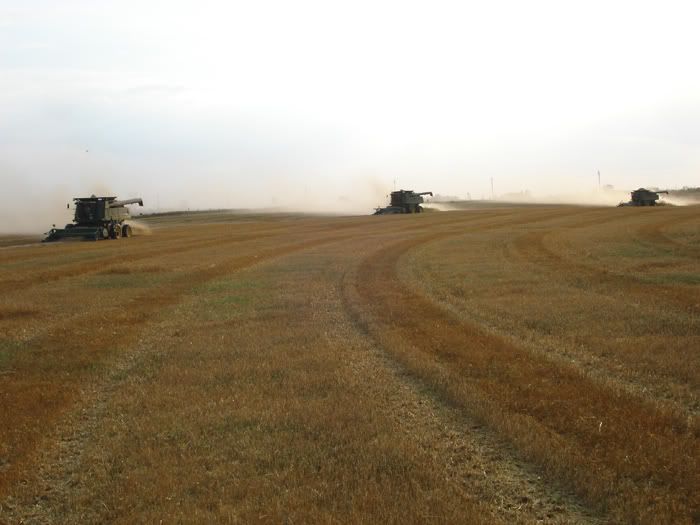 Get outta the way the 9870s can gobble up wheat in a hurry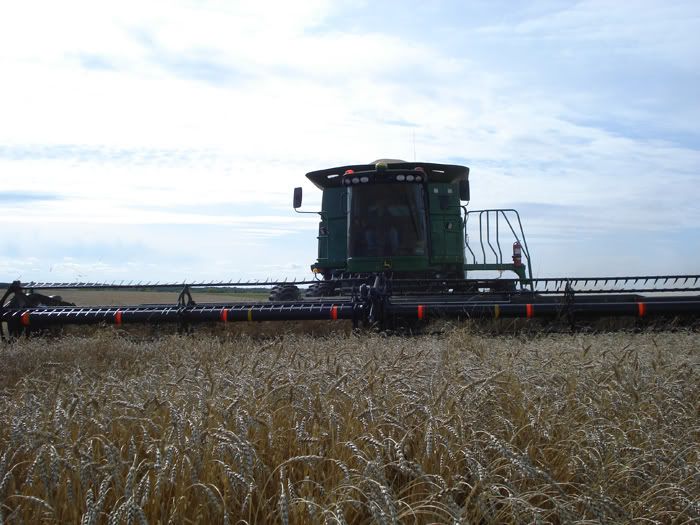 Feel free to ask any questions, enjoy!