Discussion Starter
·
#1
·
Hey
Like the title says. We are still plugging away at soybeans, should be done everything but the hail damaged field sometime tomorrow. The last load of high moisture was full meaning we are finally done putting up feed for the year.
More than likely we will start combining corn end of next week. Probably some that would go now, but until we get a killing frost, there is still that odd low hole or corner that is green.
Warren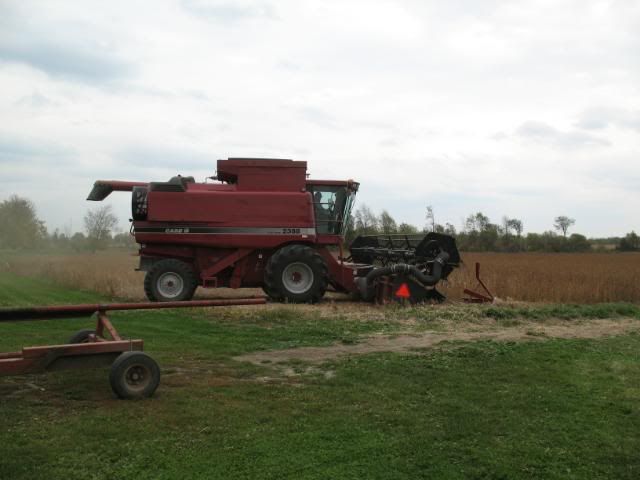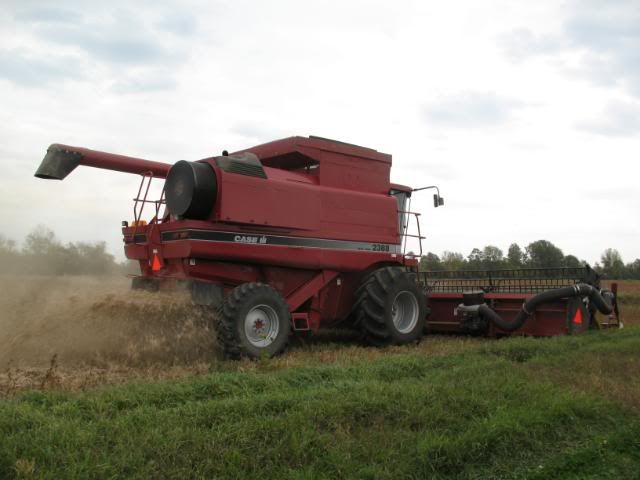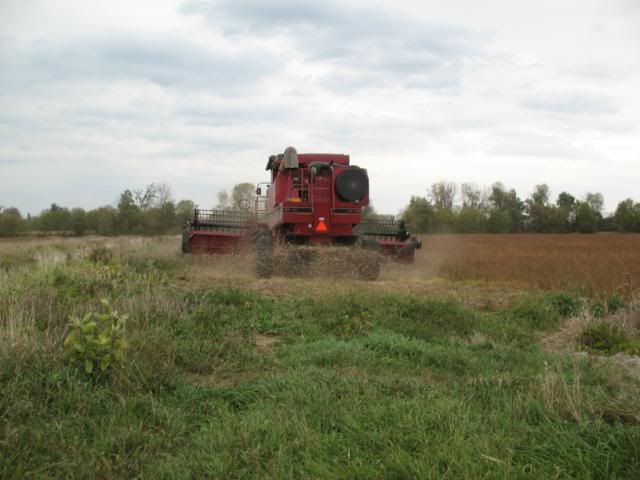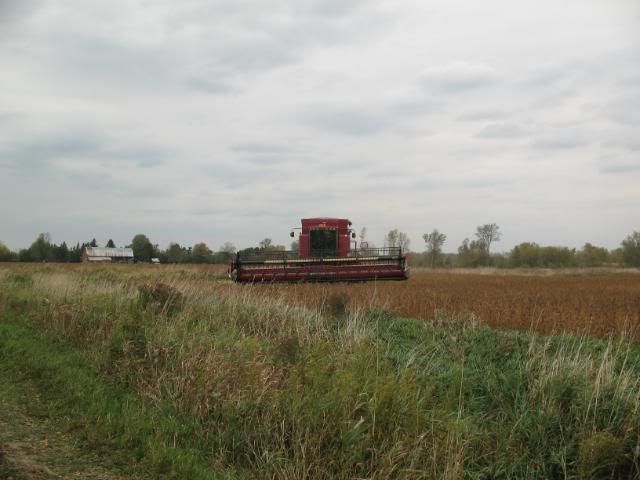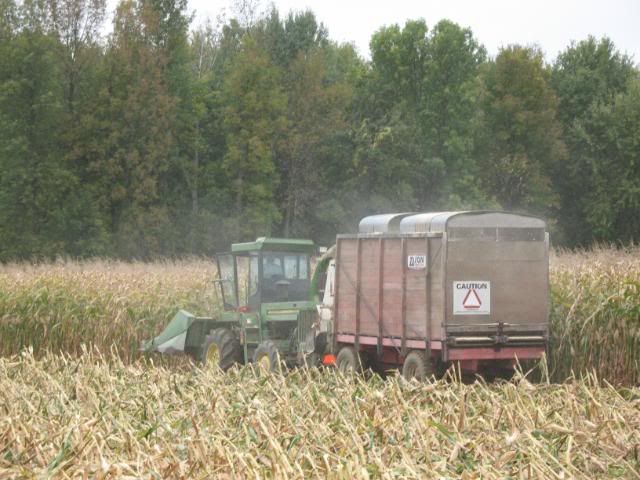 Probably won't get another chance to get both running in the same photo again.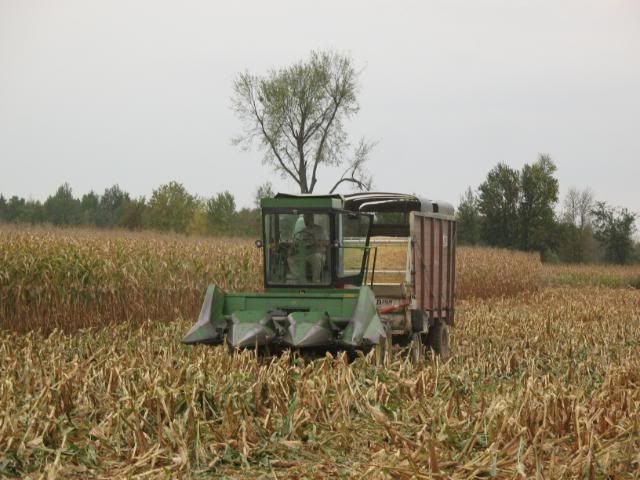 There you go chopper, now you can rest.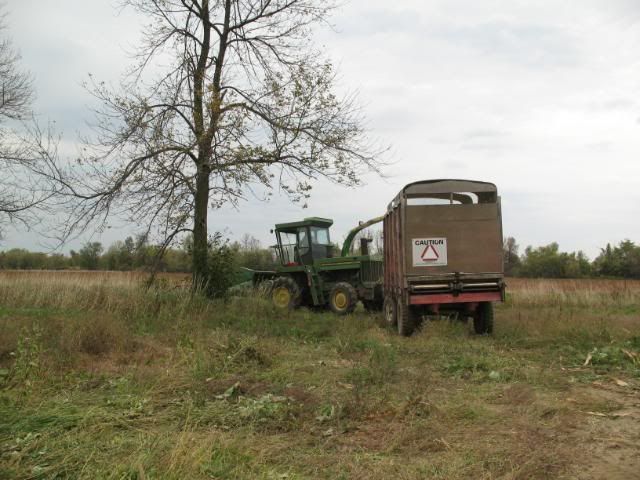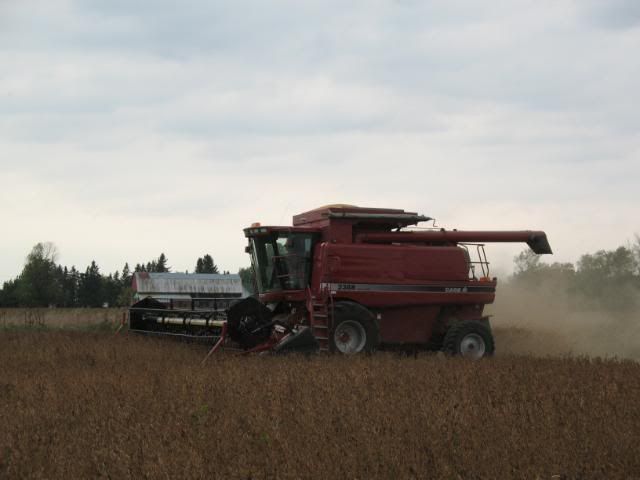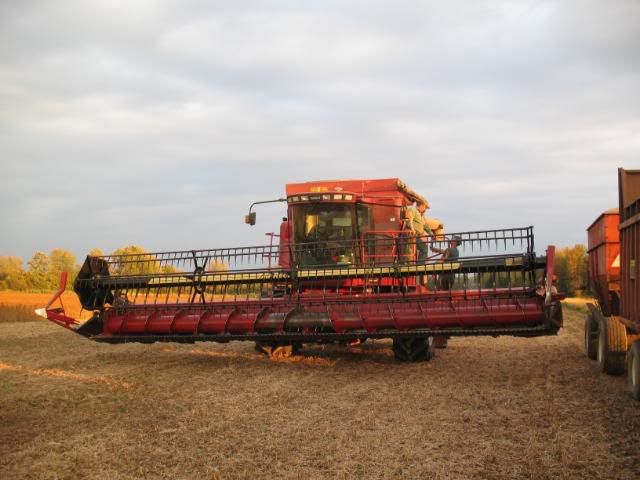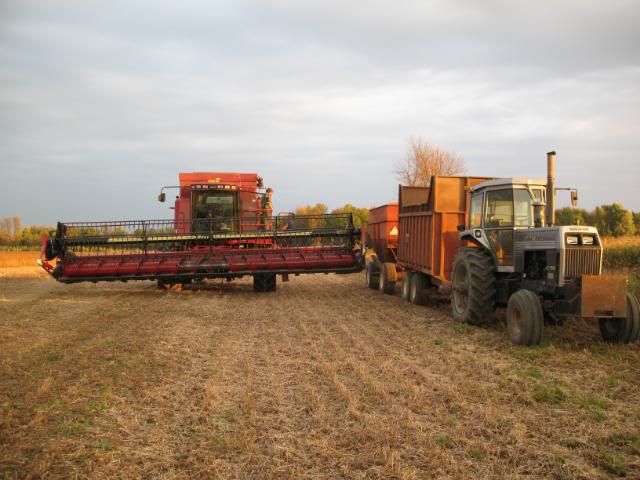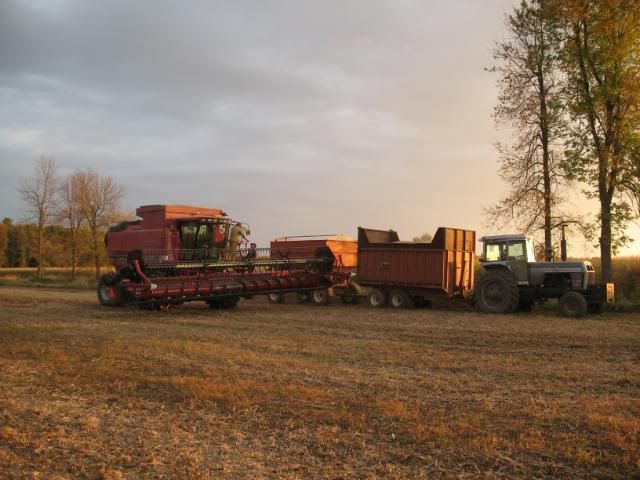 Enjoy