Discussion Starter
·
#1
·
Alright guys and gals,
That time of year is quickly approaching, machinery being brought out of the sheds, fields progressively getting more suitable, seed being picked up, last minute equipment purchases being finalized. You know what this thread is about, Spring 2009 Tillage and Planting.
We've been getting progressively more busy over the past week or so. Weather was really shaping up last week to be an earlier spring, but we faced a minor setback with the precipitation sunday. Forecast is looking better, so 10-12days from now, wouldn't surprise me if we were hitting the fields.
Last week was planter school basically. We upgraded to a 16 row planter, even if it is an older series...its very reliable and in our opinion has a better drive system anyway running off the wing tires rather than a tire/tire combination like newer planters have.
Anyway, we have full precision meters with this planter, which according to test stands, are significantly better and we saw it for ourselves. Also have a 20/20 Seed Sense from precision going in this year as well, local dealer wants us to try it for free. Won't be buying it this year, but next year when the new model and updates come out it'll be in the 4640 for good. I have some painting to do to the planter, and i'll have pics of that up later in the week hopefully if my parts for the 9300 come in and i can get it out of the shed.
Anyway, we traded compact tractors around, got rid of the 2305 Deere/mower in favor of a 3320 with the 300cx loader and backhoe...definately gonna be used here soon to get some tile patching done.
Taking the 2305 away: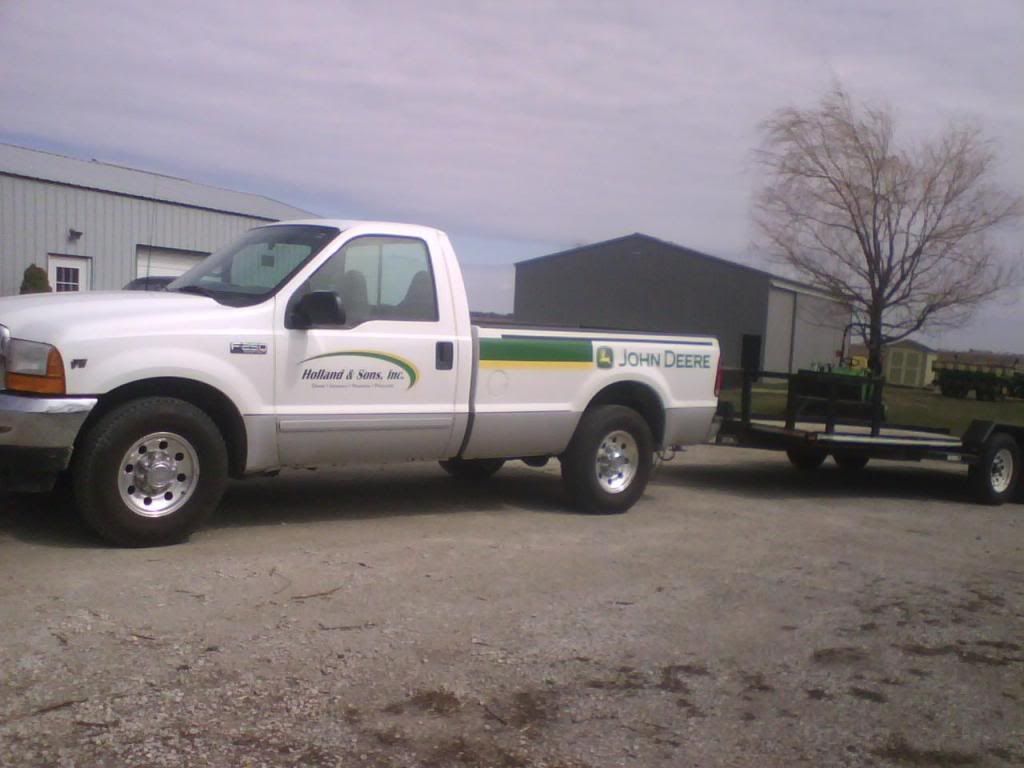 The new 3320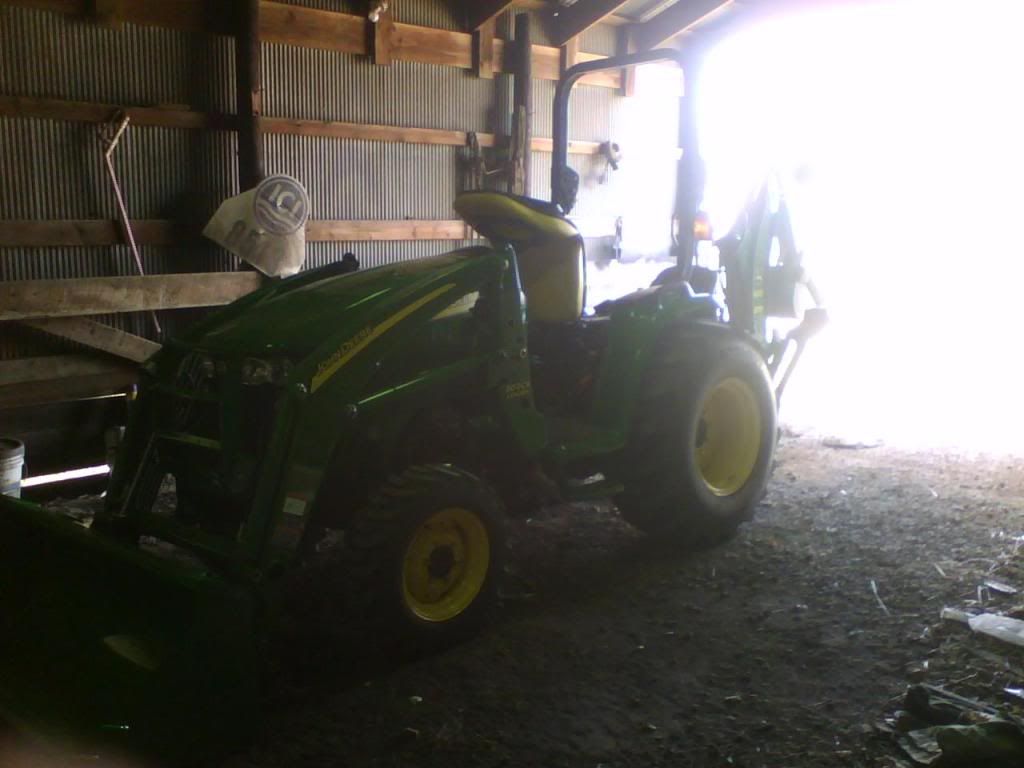 Hooking the planter up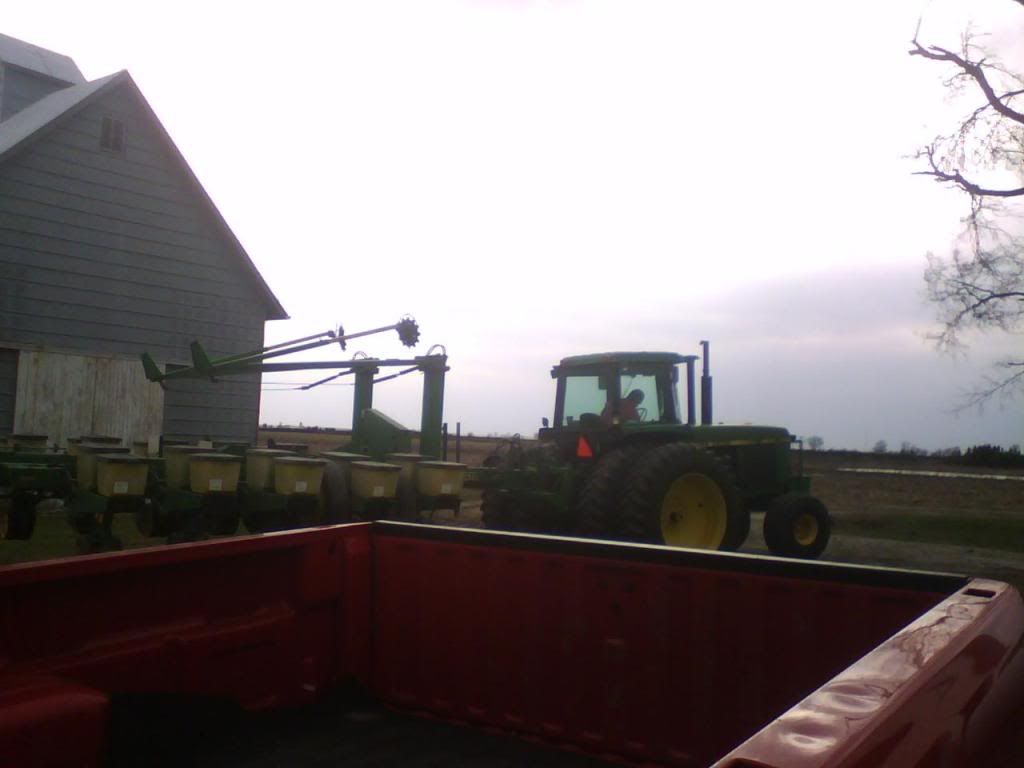 Bringin 'er home
Meter on the test stand and the results...Precision Planting really makes a difference for finger pickup and vac units.