Discussion Starter
•
#1
•
I was working some summerfallow today with the rod weeder, and since I know several people who haven't seen one before I thought I'd share some pics. I know 98j had posted some a while back that are way cooler than mine, but I have no idea where they're at.
We don't use the rod weeder very often anymore, mainly because it doesn't handle large amounts of residue very well. They were popular in the days before chemfallow when a field was worked several times during the summer. On our farm, anyway, it was used as more of a finishing tool to kill small weeds before planting. The sweeps still do most of the work.
The field I'm working was in sorghum last year, then pastured during the winter. The stubble was shredded this spring, and sprayed twice. During the summer I swept it twice, which loosened the ground up after the cattle tromped over it. The johnsongrass keeps coming back (it propagates through rhizomes and seeds), and there is another flush of pigweed and sandburr. The rod weeder is just the ticket to clean it up. Hopefully it'll stay clean until we plant.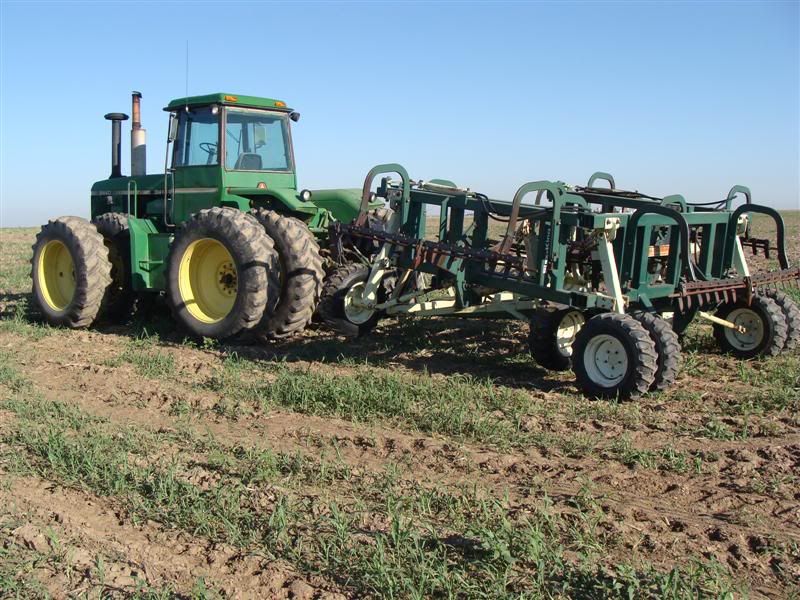 This is a Flex King RD-40. I don't know its exact age, but I'm sure it's at least as old as I am. It folds up into a neat package.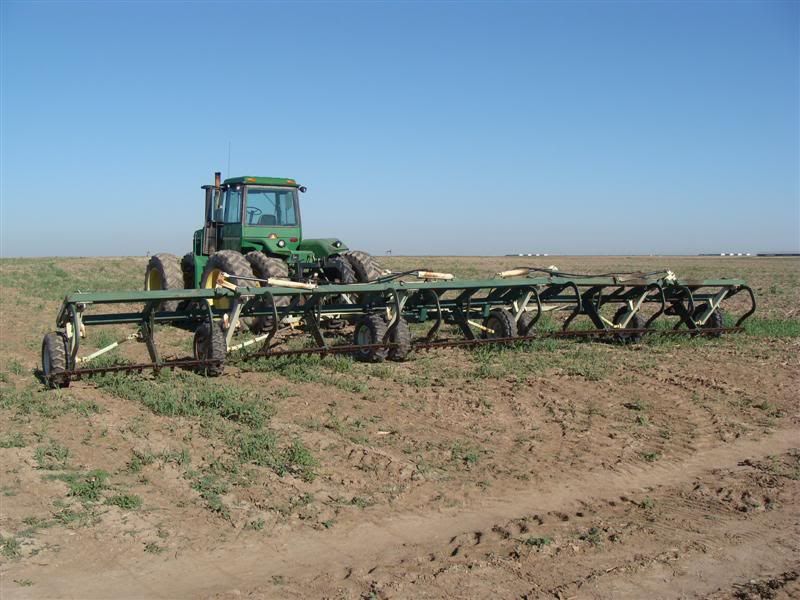 All 40' feet unfolded. This is the biggest implement we have, and it'll cover some ground in a hurry. Flex King also made 48' and 60' models.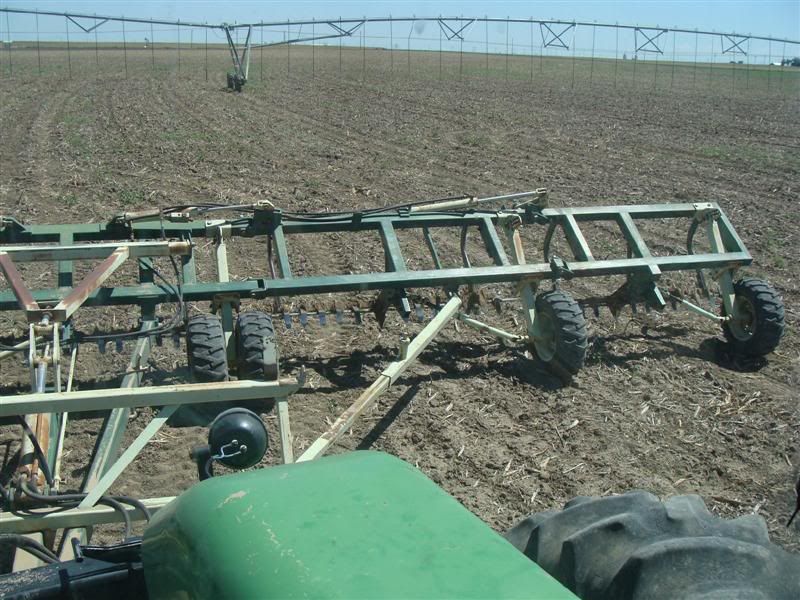 Got the teeth shined up. The driveshafts on the wheels connect to a sprocket inside the drive boot, which runs a chain that goes down to turn the square rod. The rod turns opposite the direction of travel.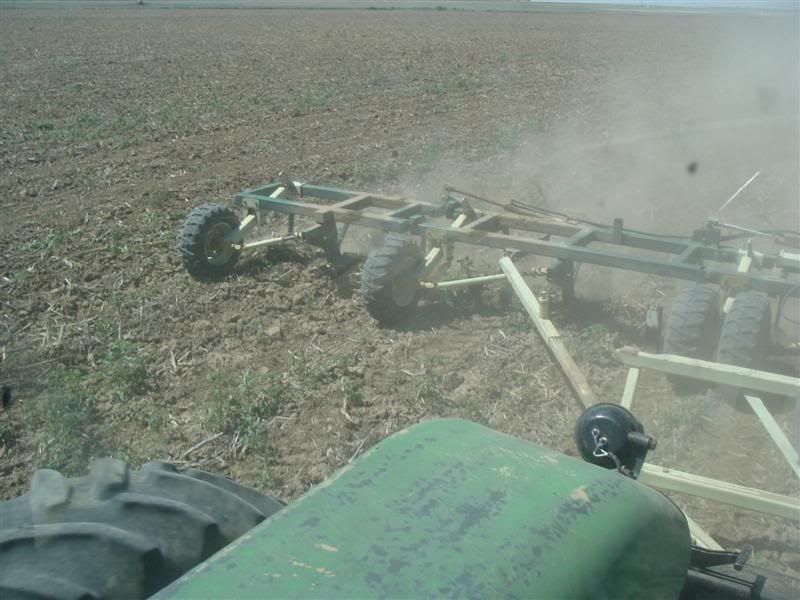 The rod is only running three or four inches deep, which is why it doesn't handle lots of residue. The teeth and rod tend to push loose trash instead of letting it flow over.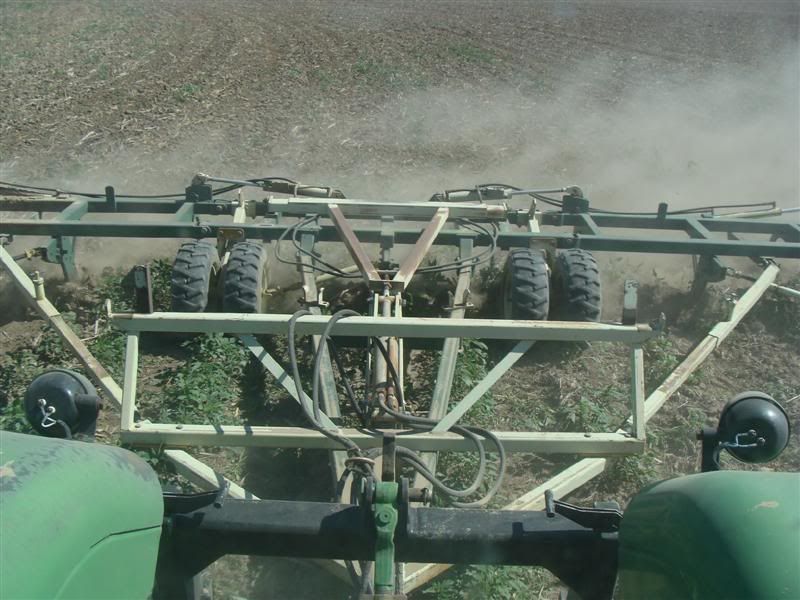 Going through a patch of pigweed.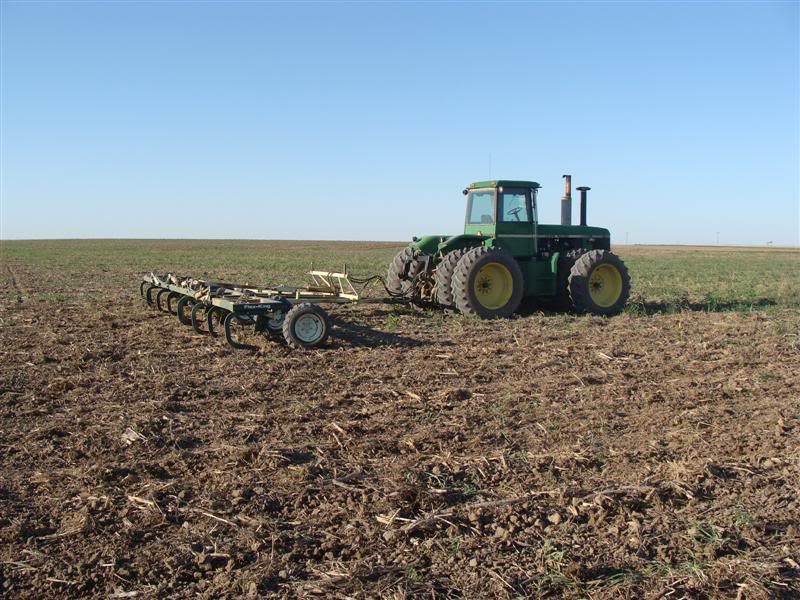 As much as I like no-till, it's hard to beat the instant gratification of watching weeds dry up behind steel.