Discussion Starter
·
#1
·
Hey guys.
Well it is no myth, we do have wheat this year. 14 whole acres of winter wheat, plus another 65 acres of spring wheat. Today we cut the winter wheat. Yielded about 85bu/ac because of the hail we had 2 weeks ago. Before that, we were looking at 105bu/ac but there is nothing we can do about nature.
The field was planted in late September no-tilled into corn silage ground. Sprayed late May with Buctril M, then mid June with Folicur at 75% heading. Apparently doing it by the book is a good way to do it as we got excellent results for our first crop of wheat in almost 15 years.
Well if you have any questions, please ask.
Warren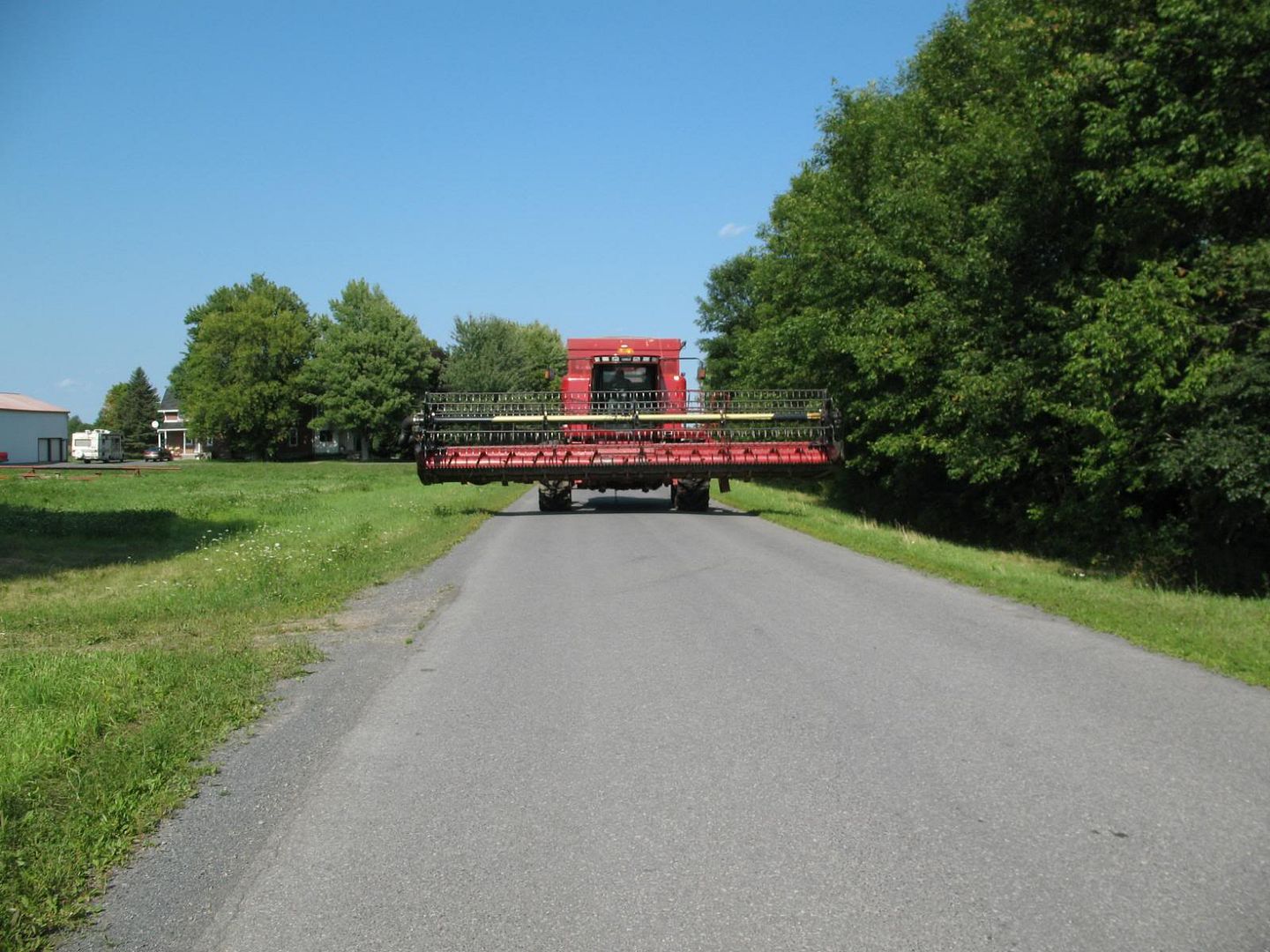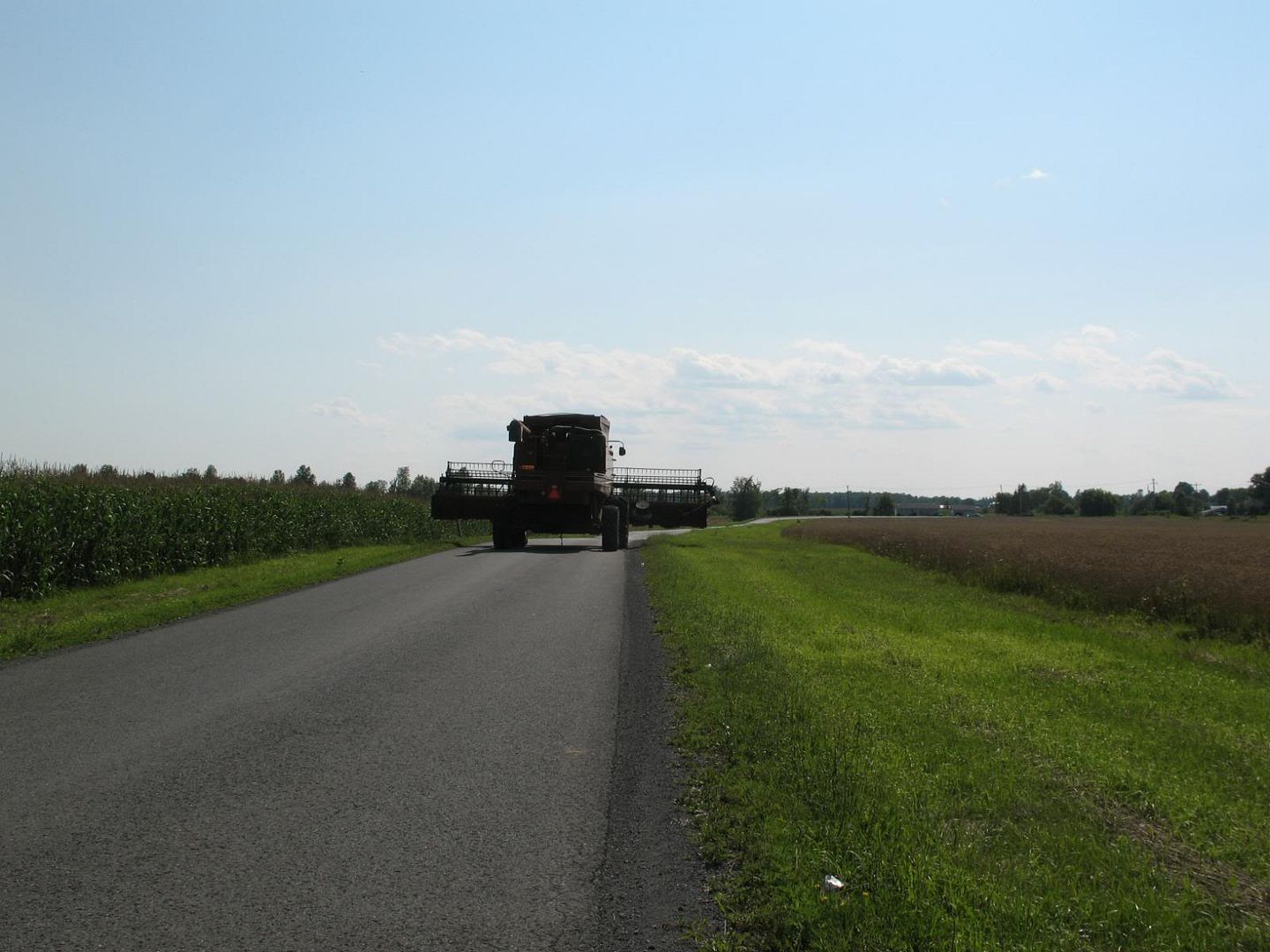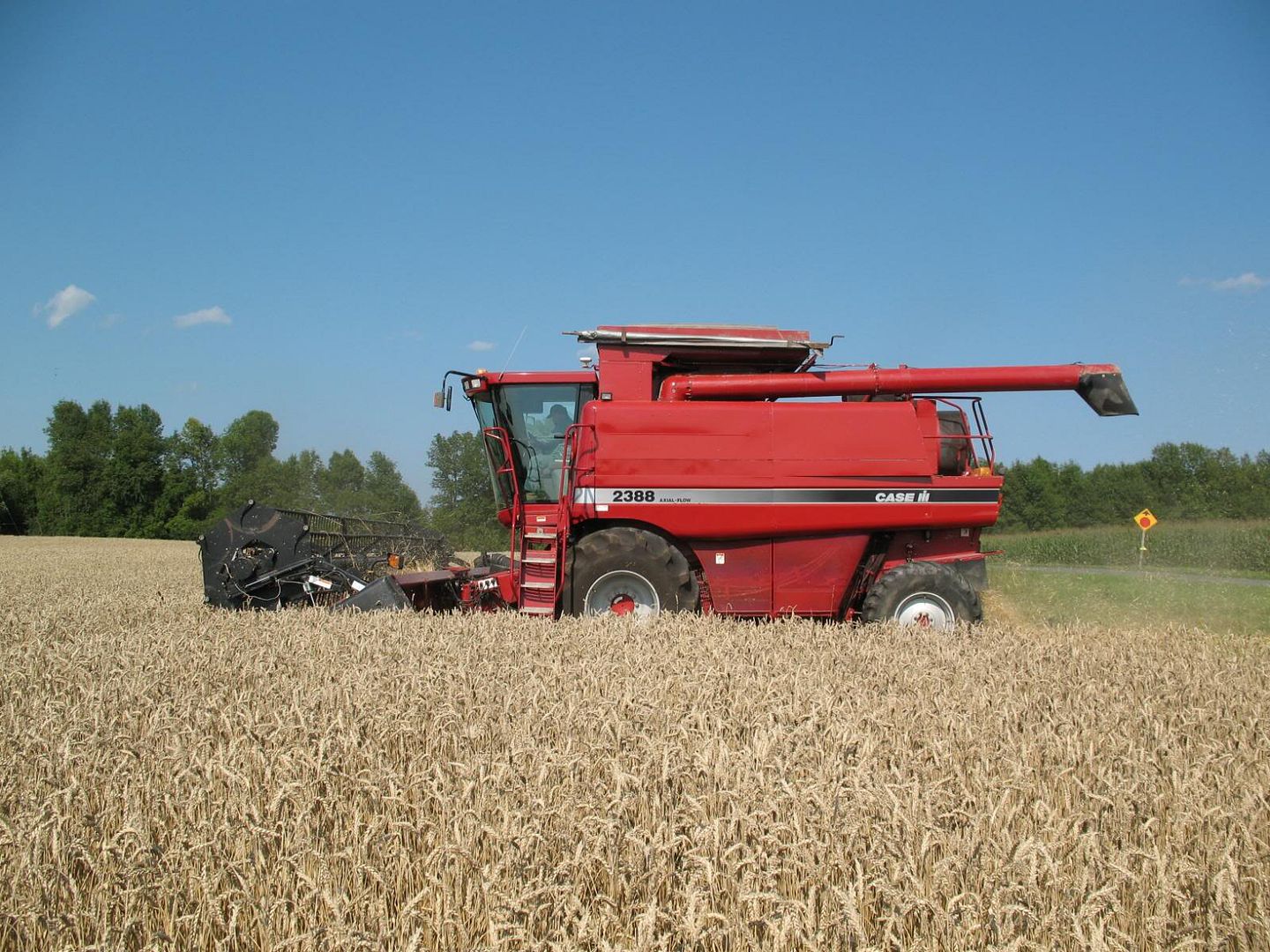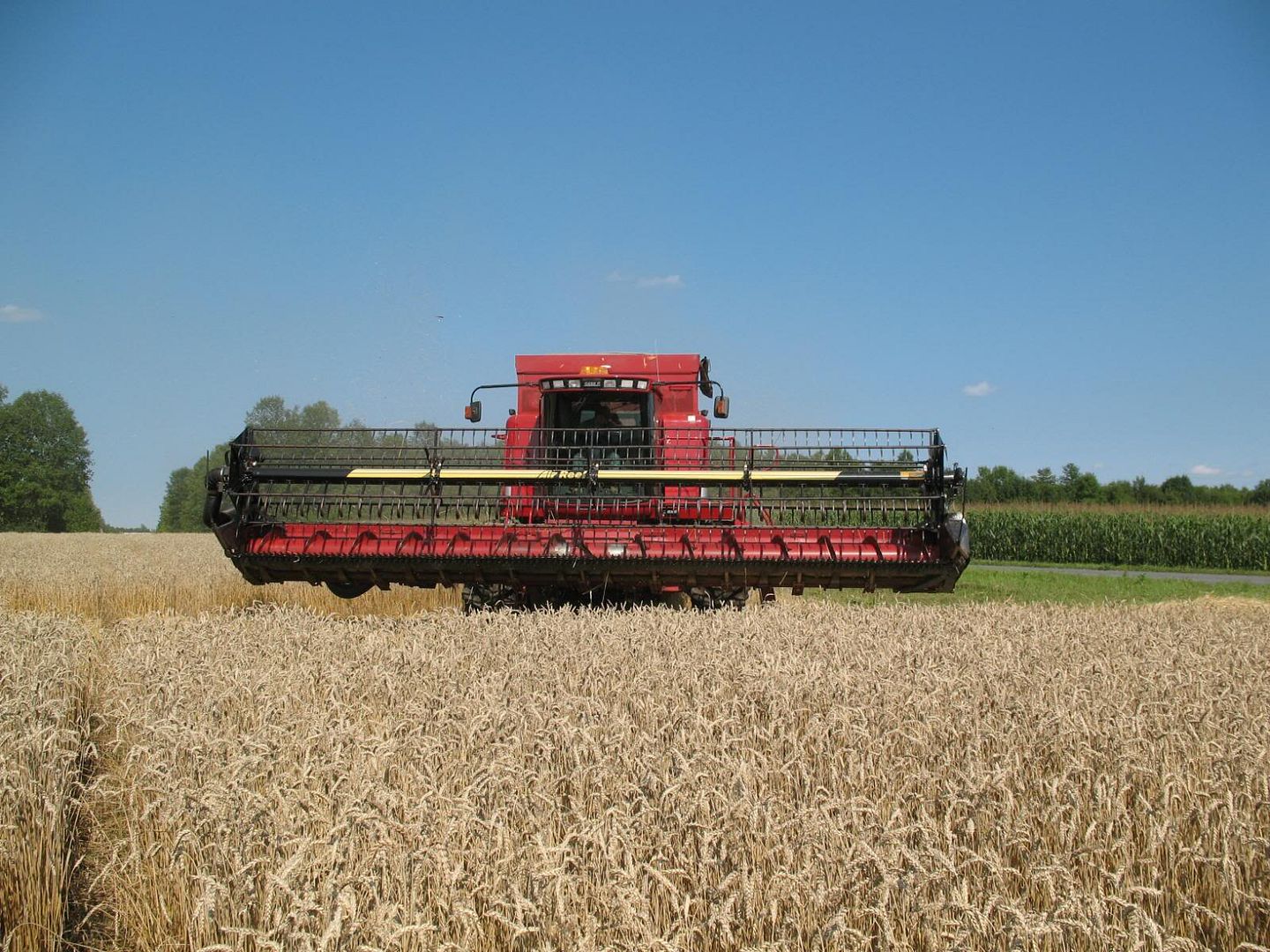 Dad showing off the 2ft piece of straw the ROTARY combine spit out. Average length of straw was about 1ft. Sure is poking holes in the Deere guys story of red combines make bad straw.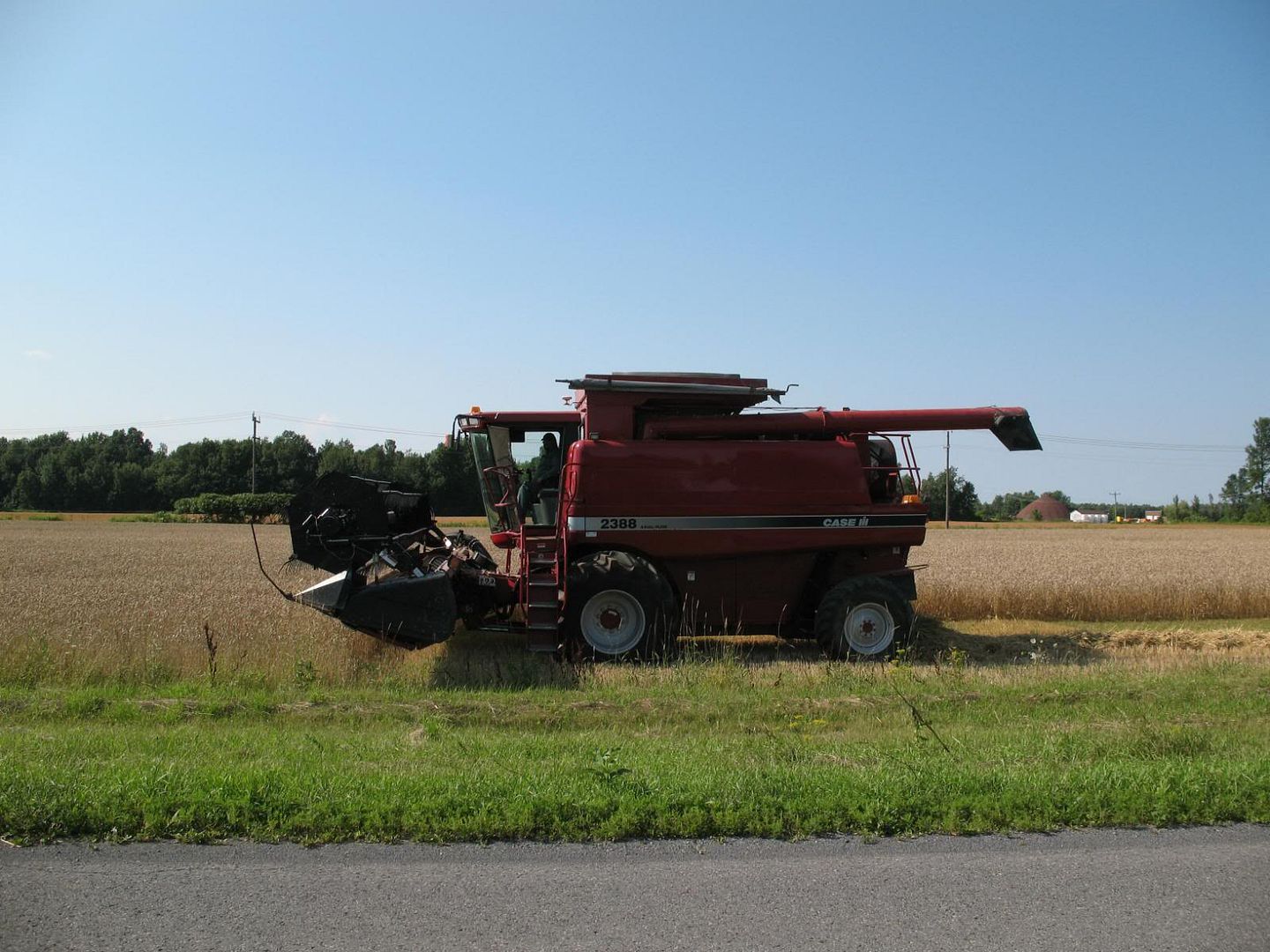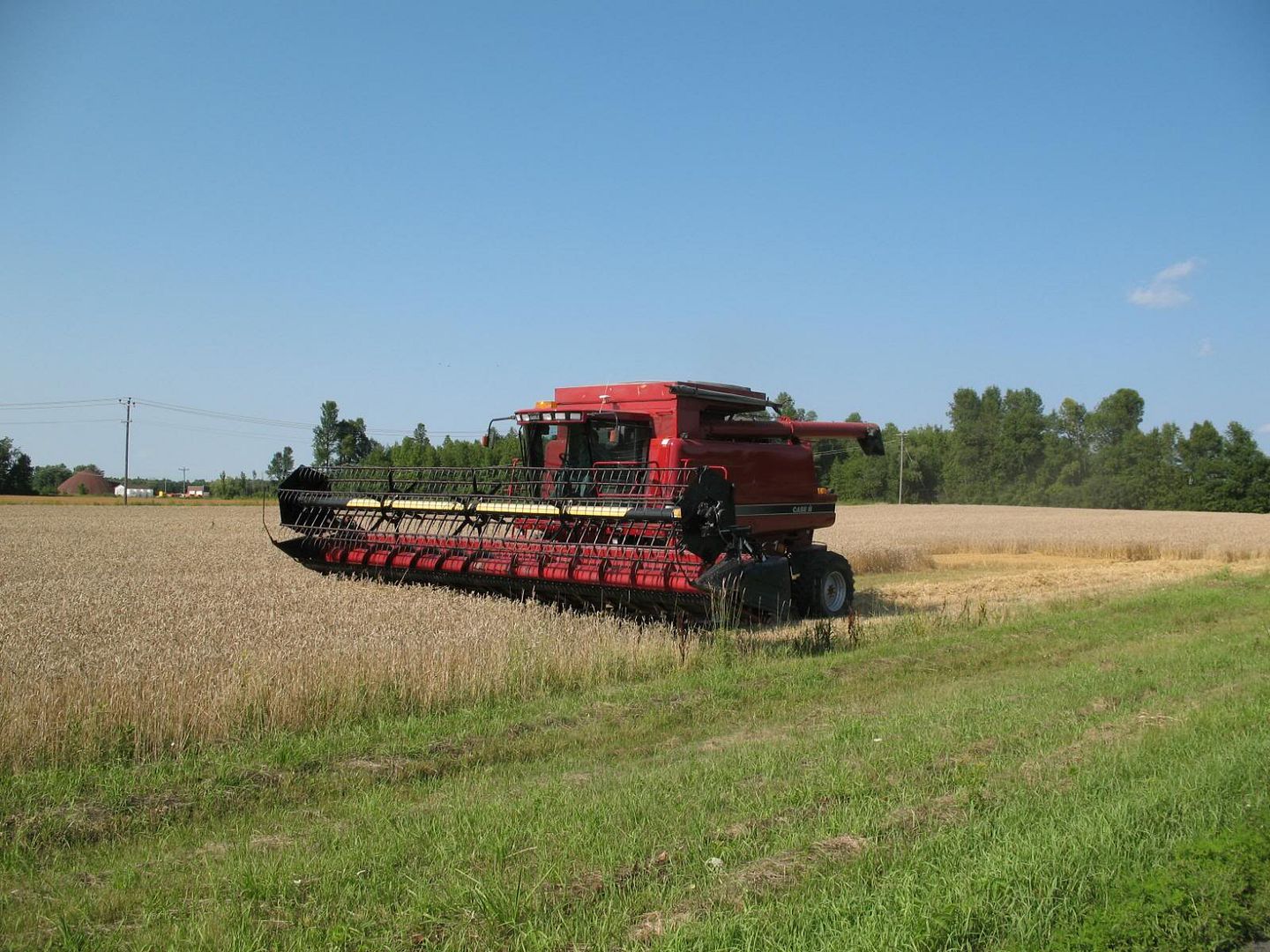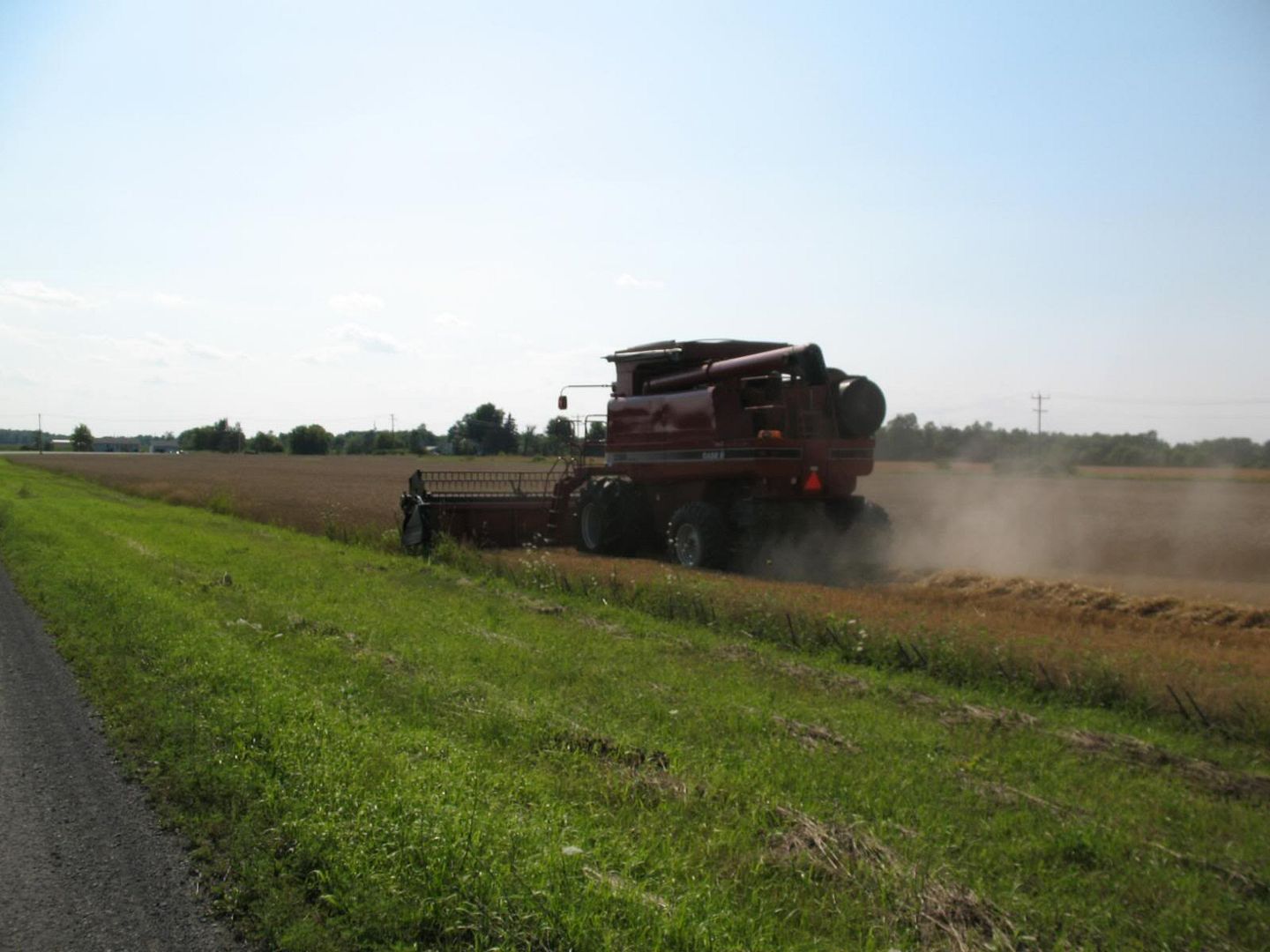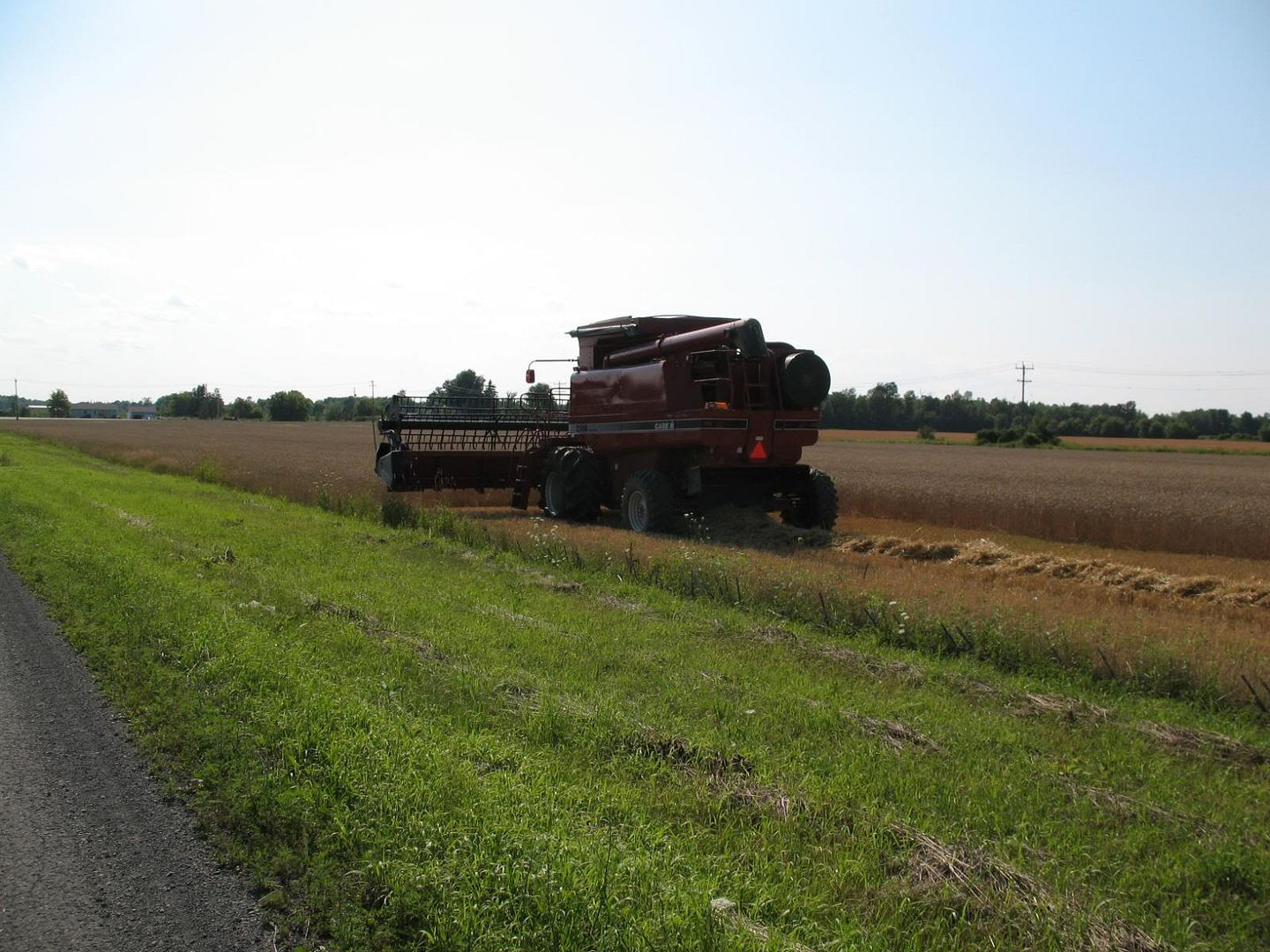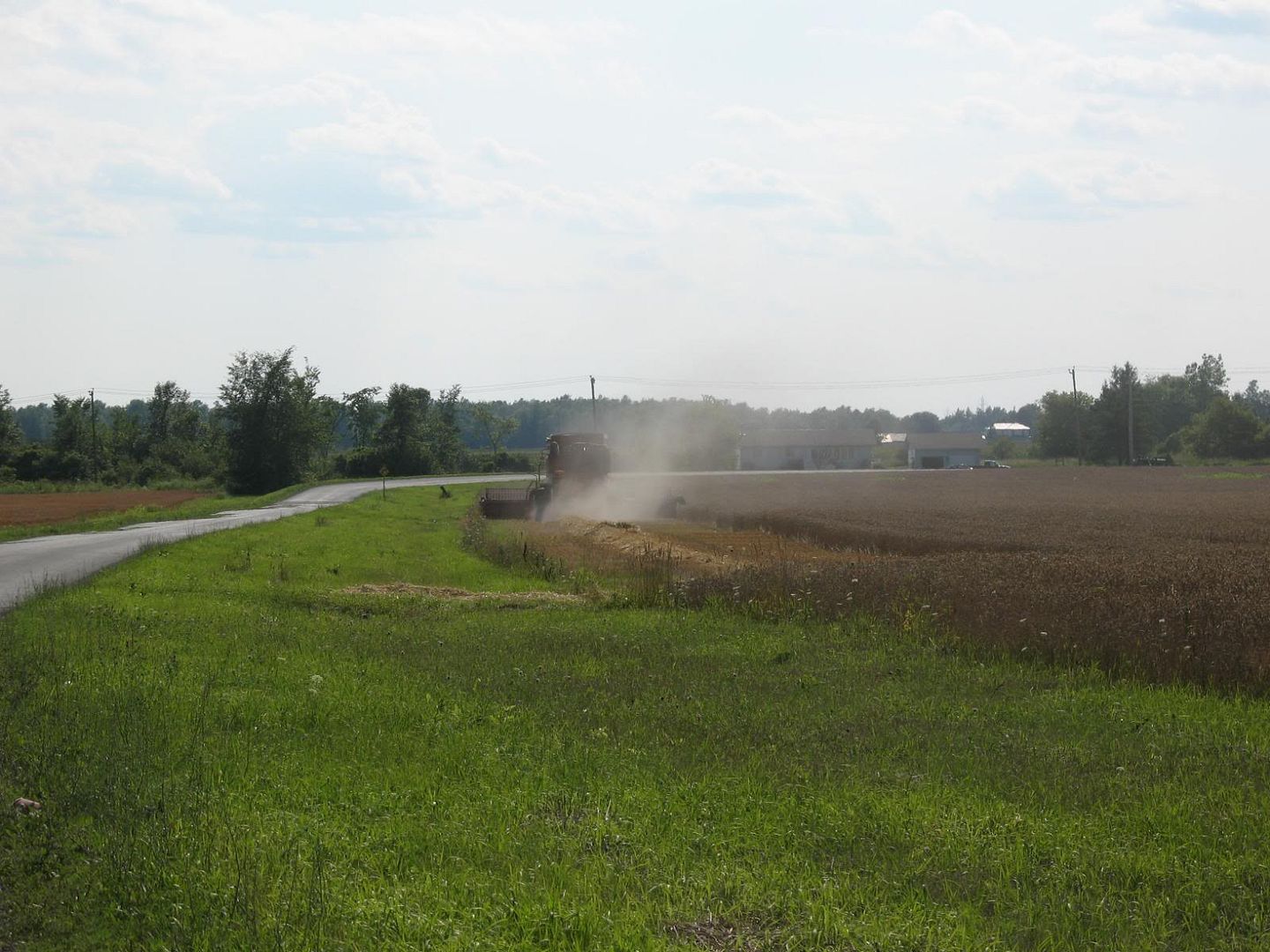 Baler and wagons are ready to go
Also sometime while I was gone we seem to have picked up a roller.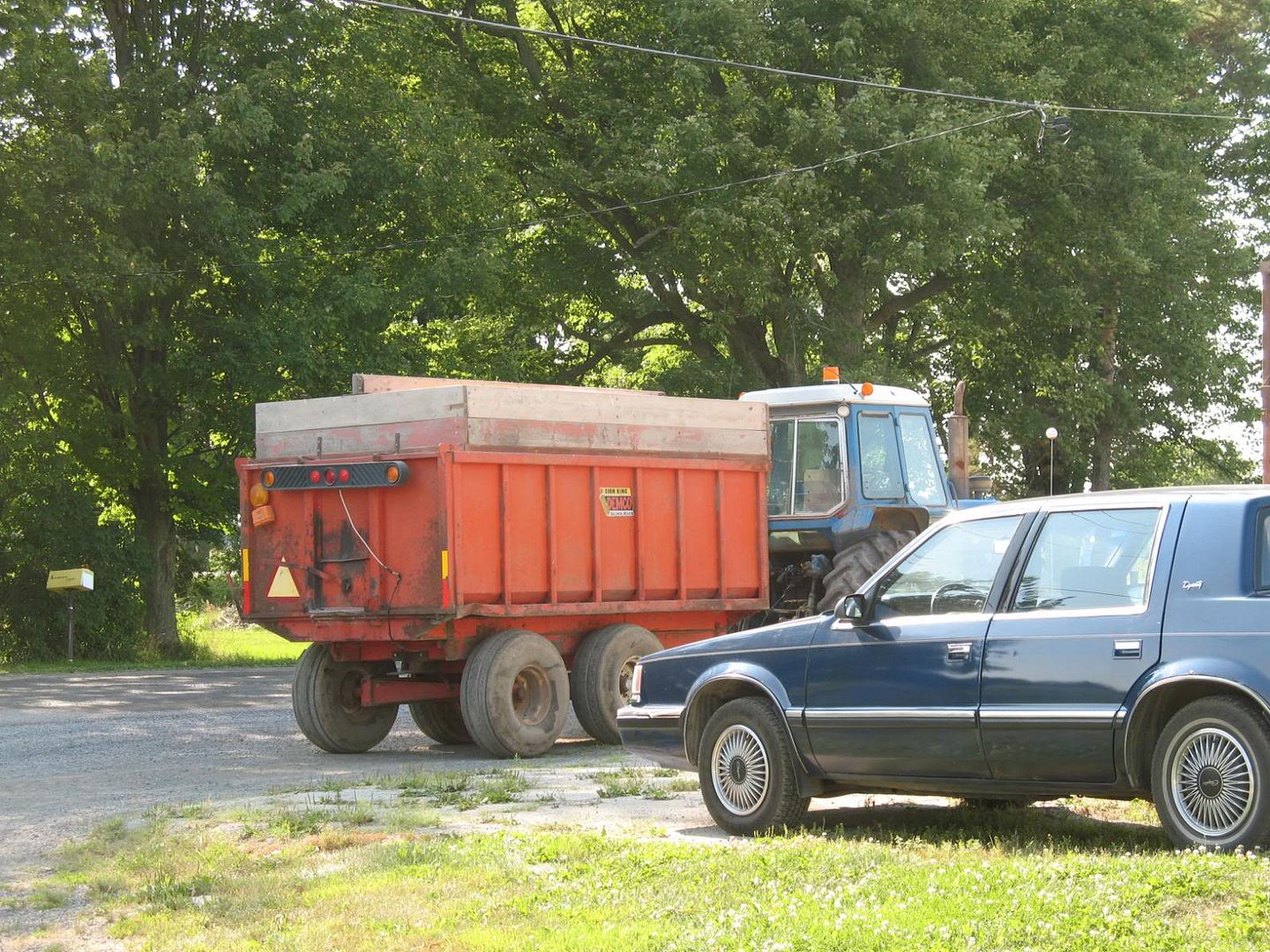 I am quite allergic to wheat dust, so I was wearing a dust mask.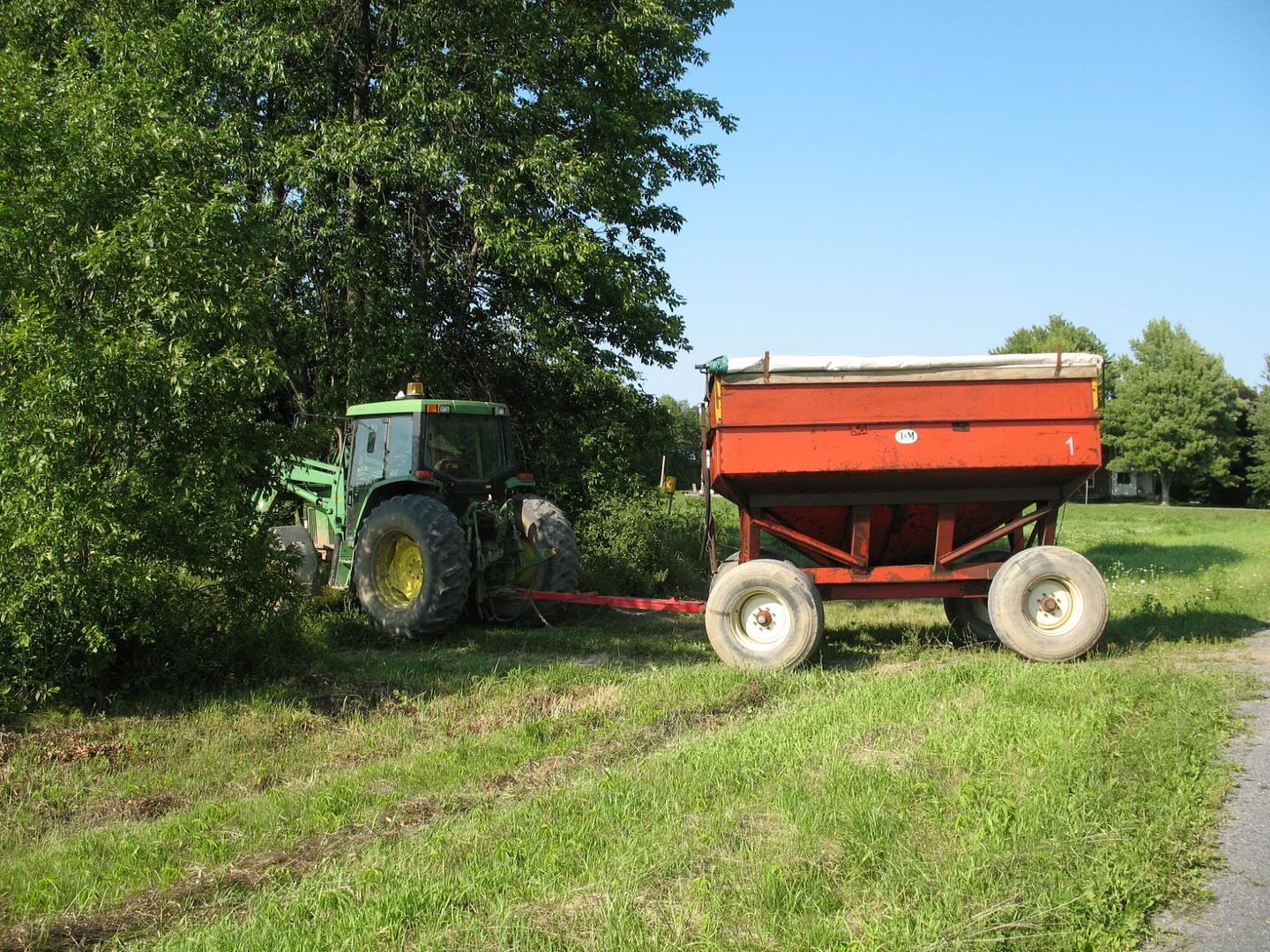 After pulling off a few things there is now lots of clearance under the tv-140
The combine made a really good sample.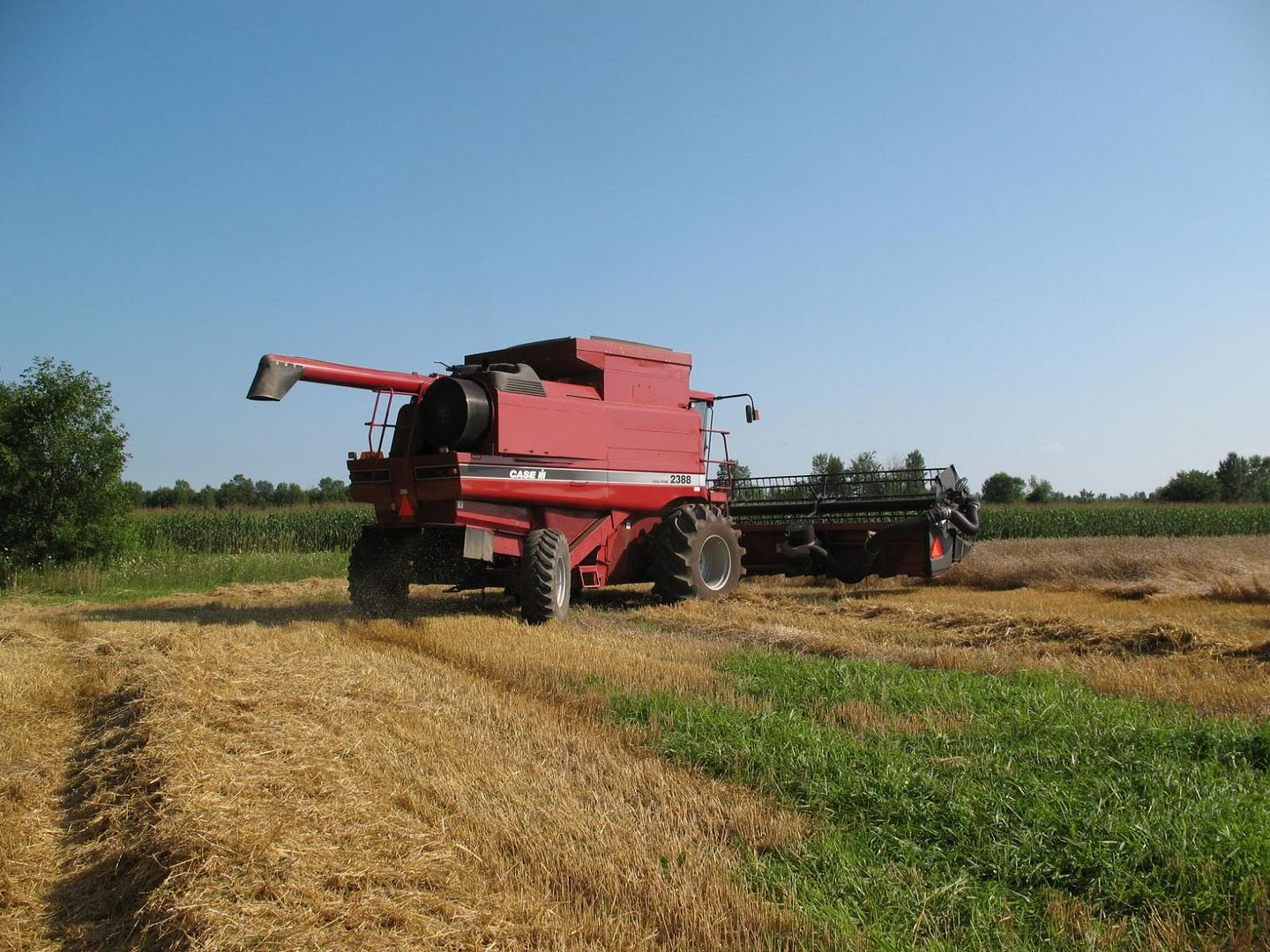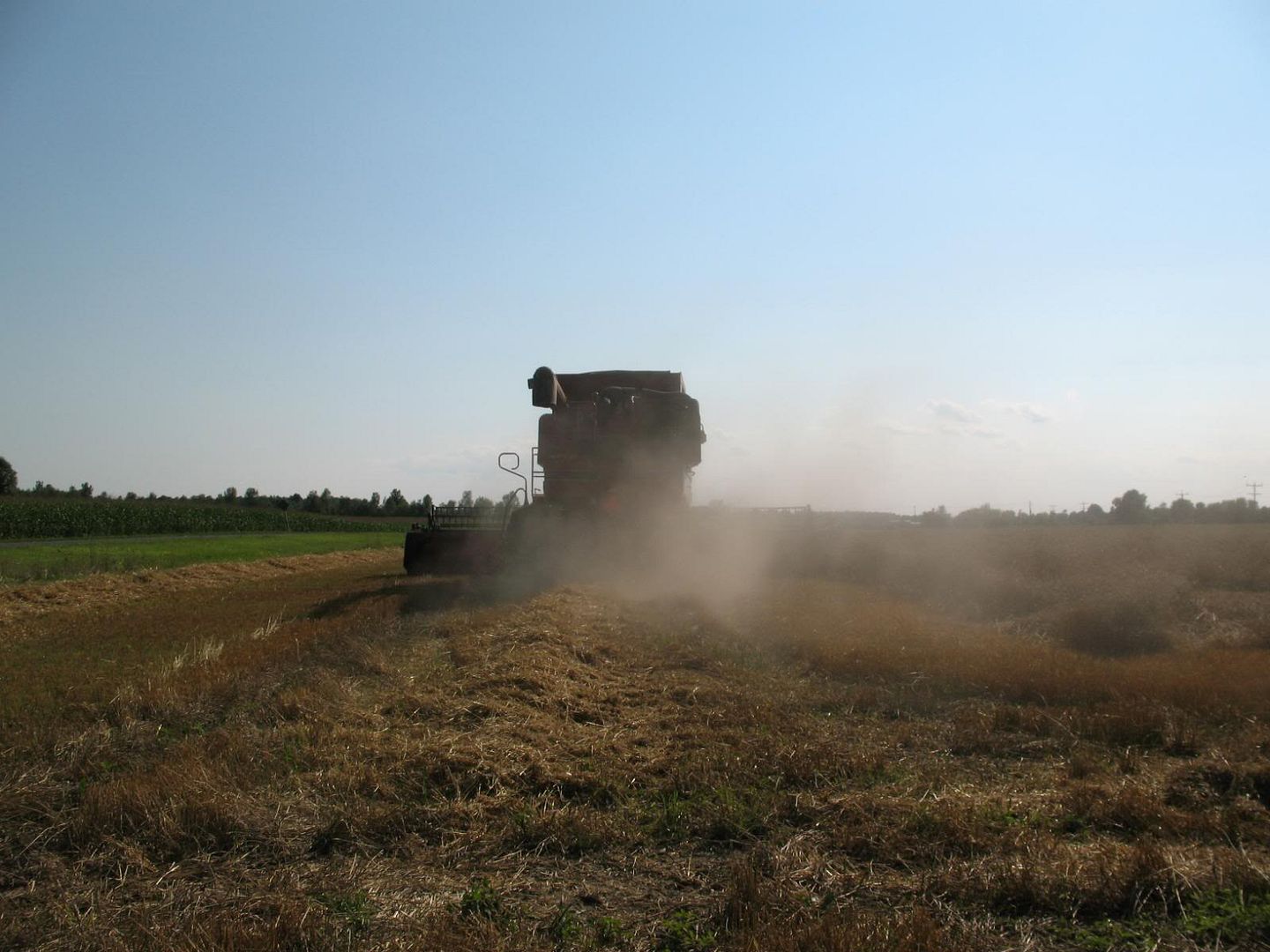 At this point, 4 bales and not even to the end of the field, I knew this was going to be a while.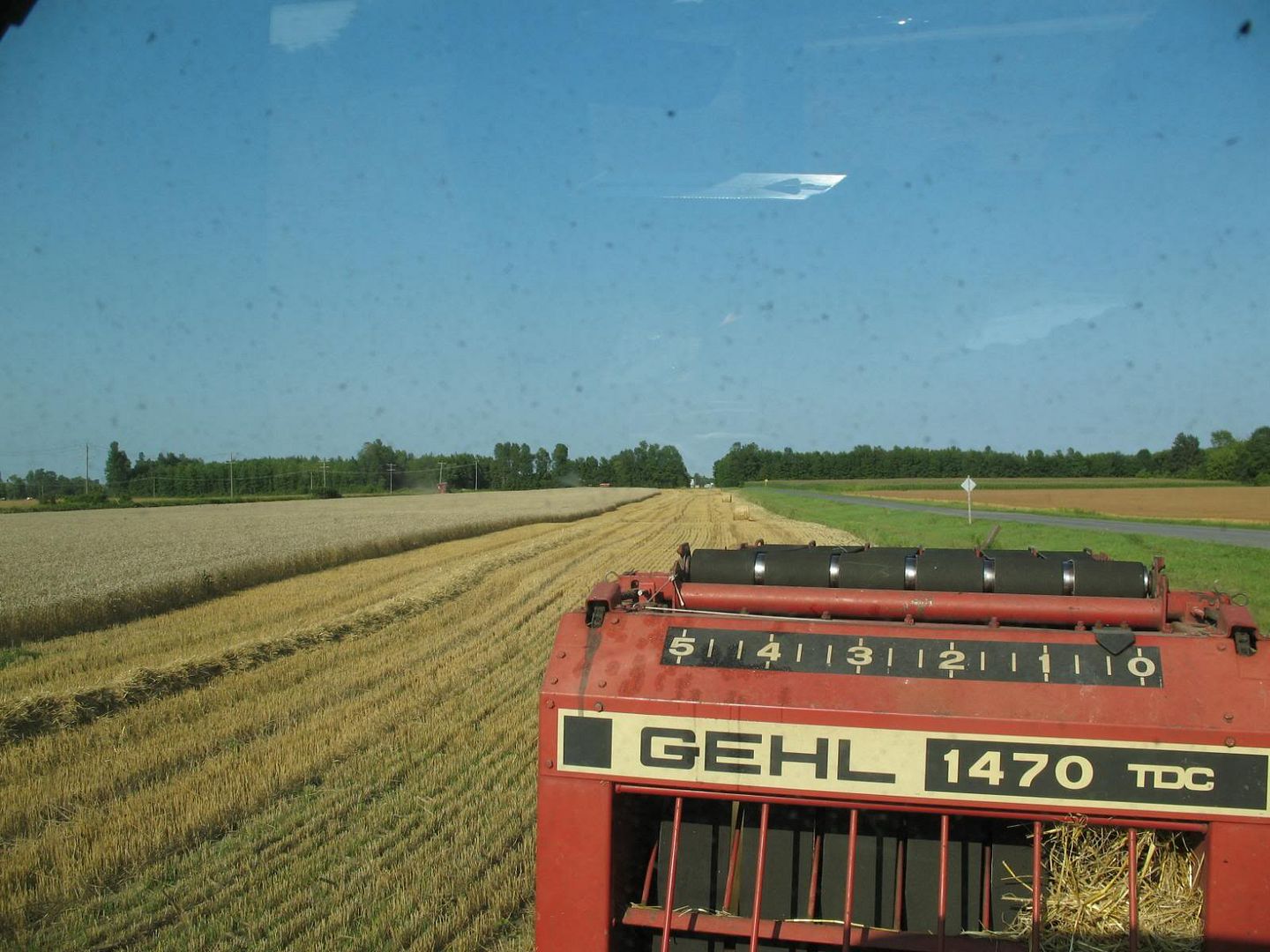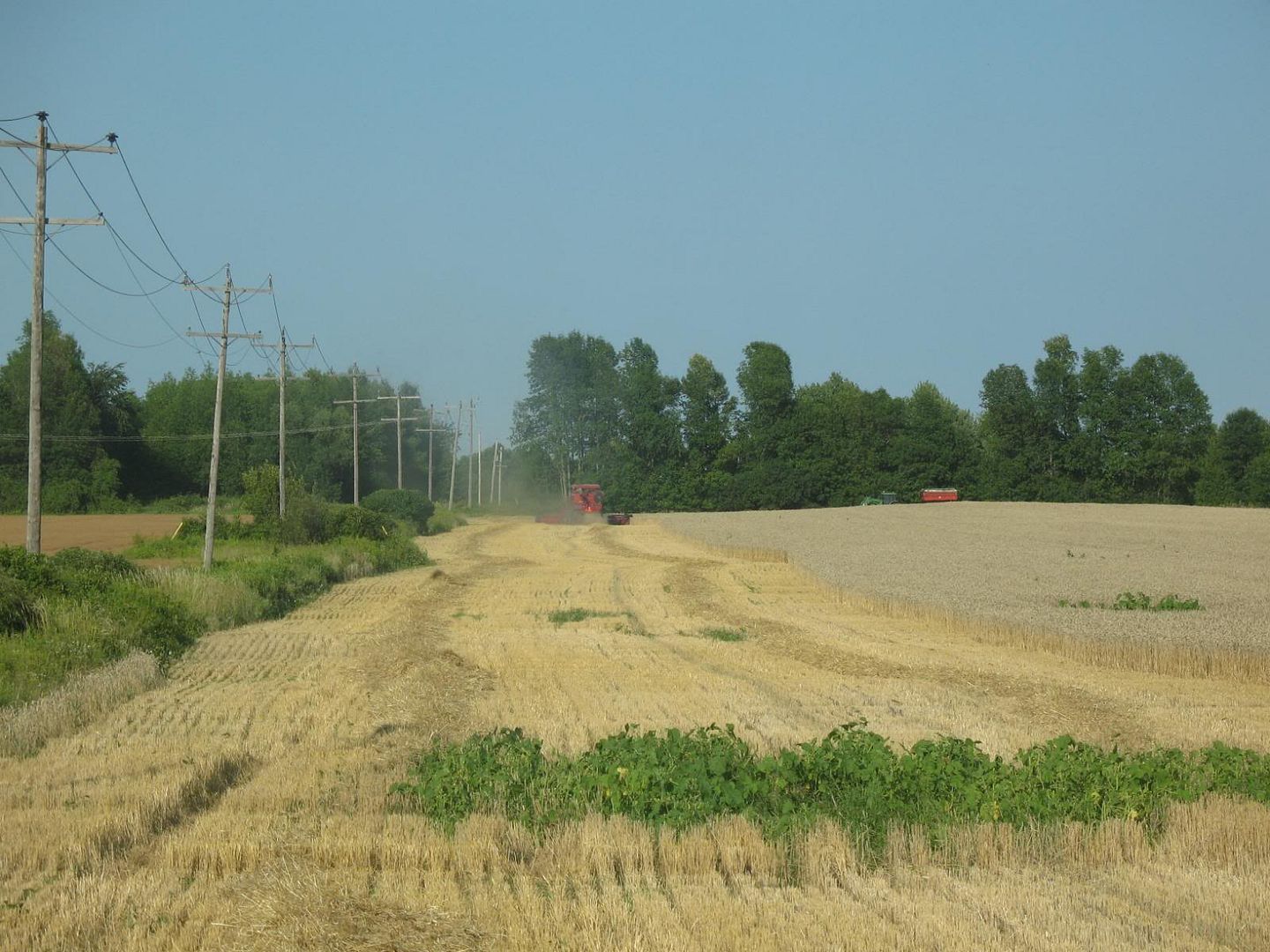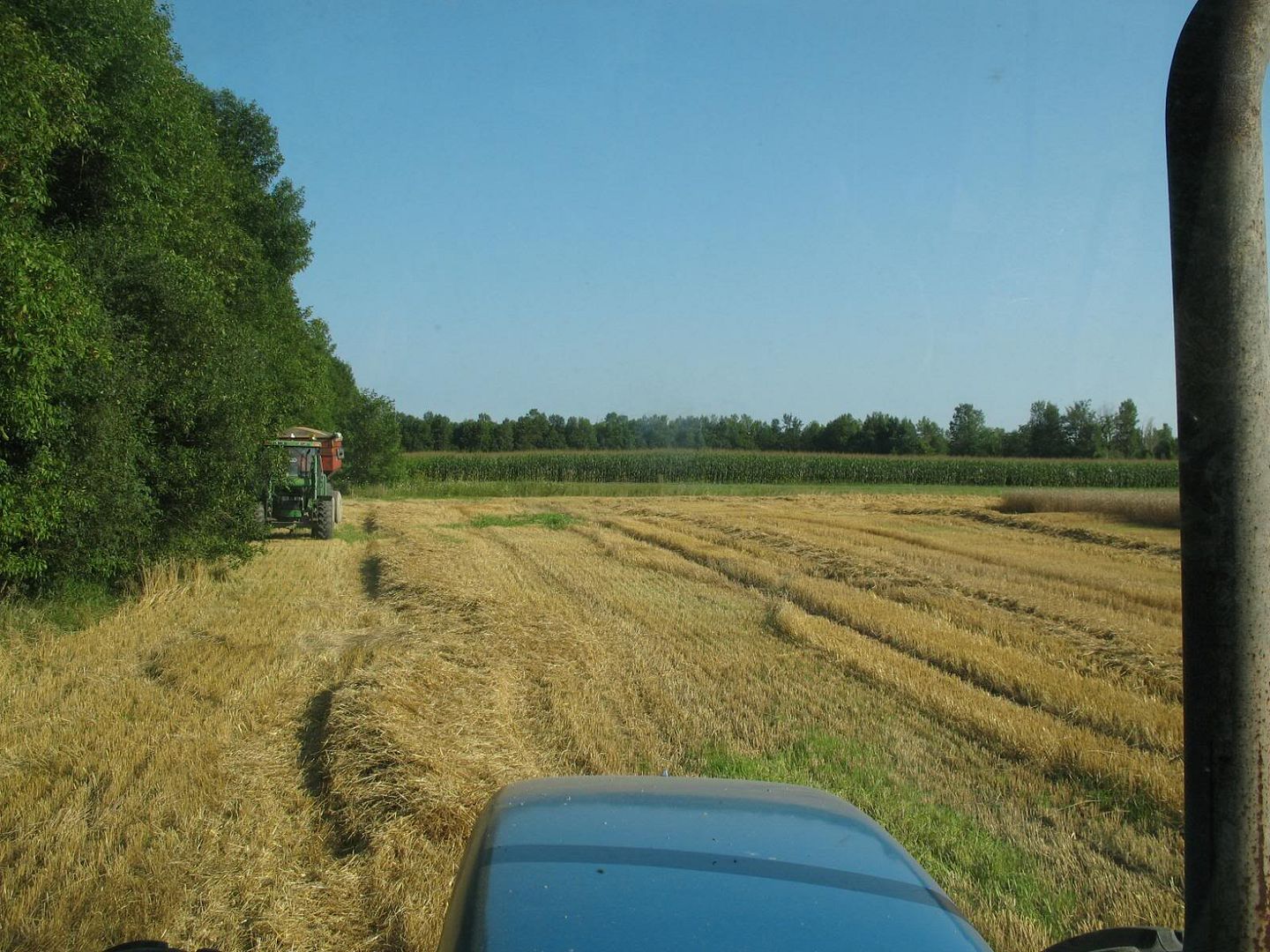 Baler made excellent bales. Straw is usually fairly challenging to round bale because it is so slippery, so I am quite happy with the results.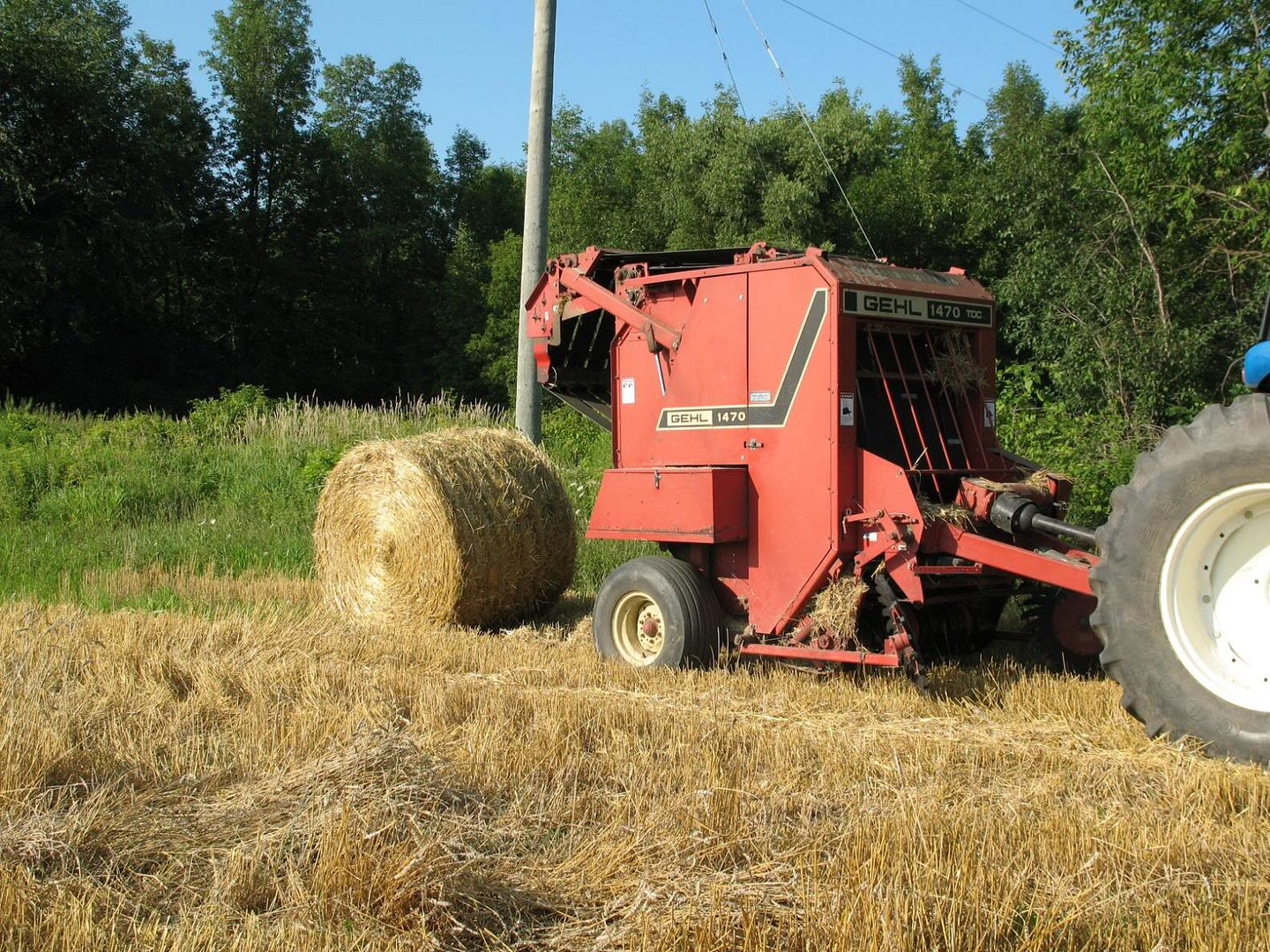 First wagon full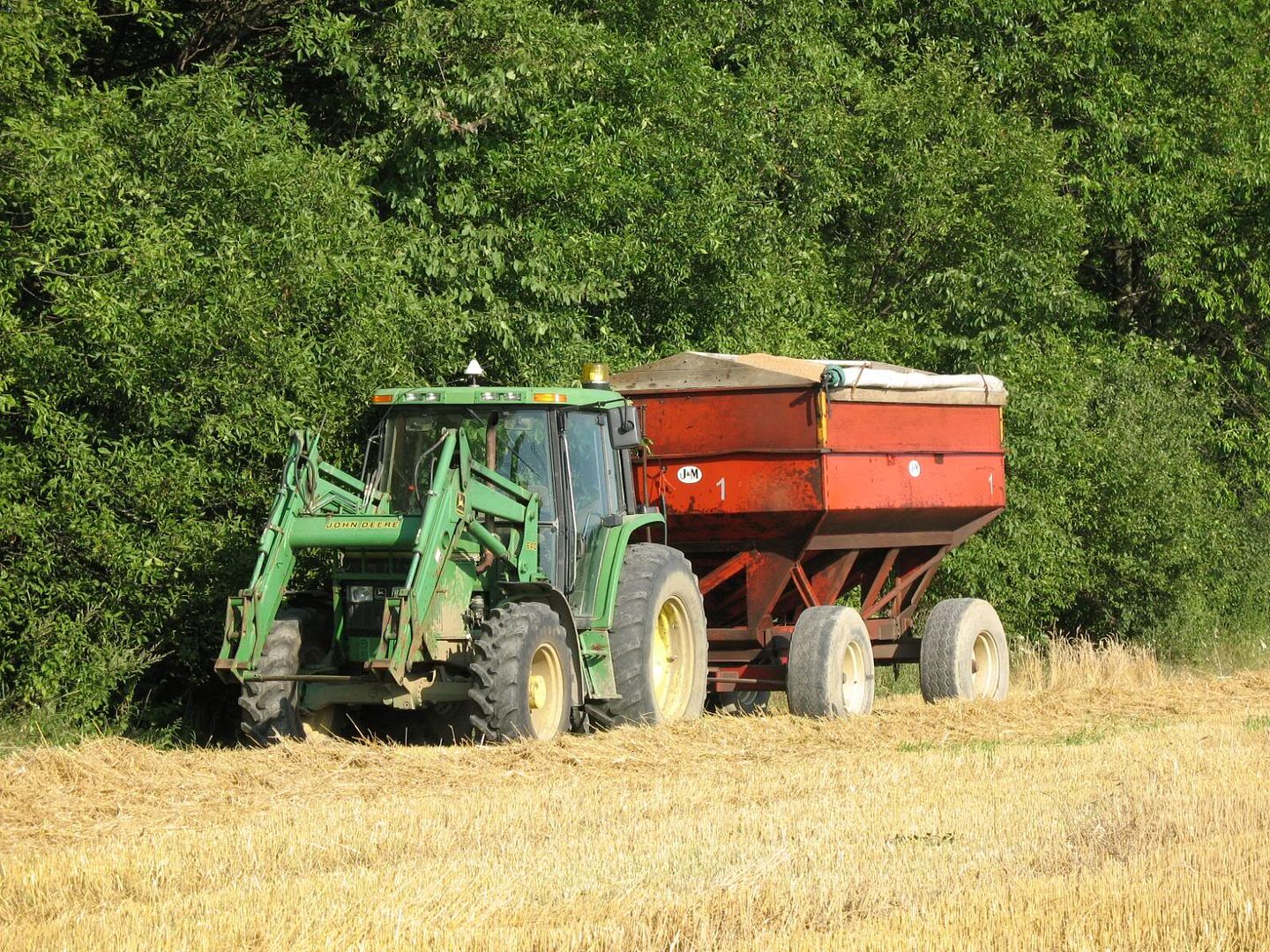 Second arriving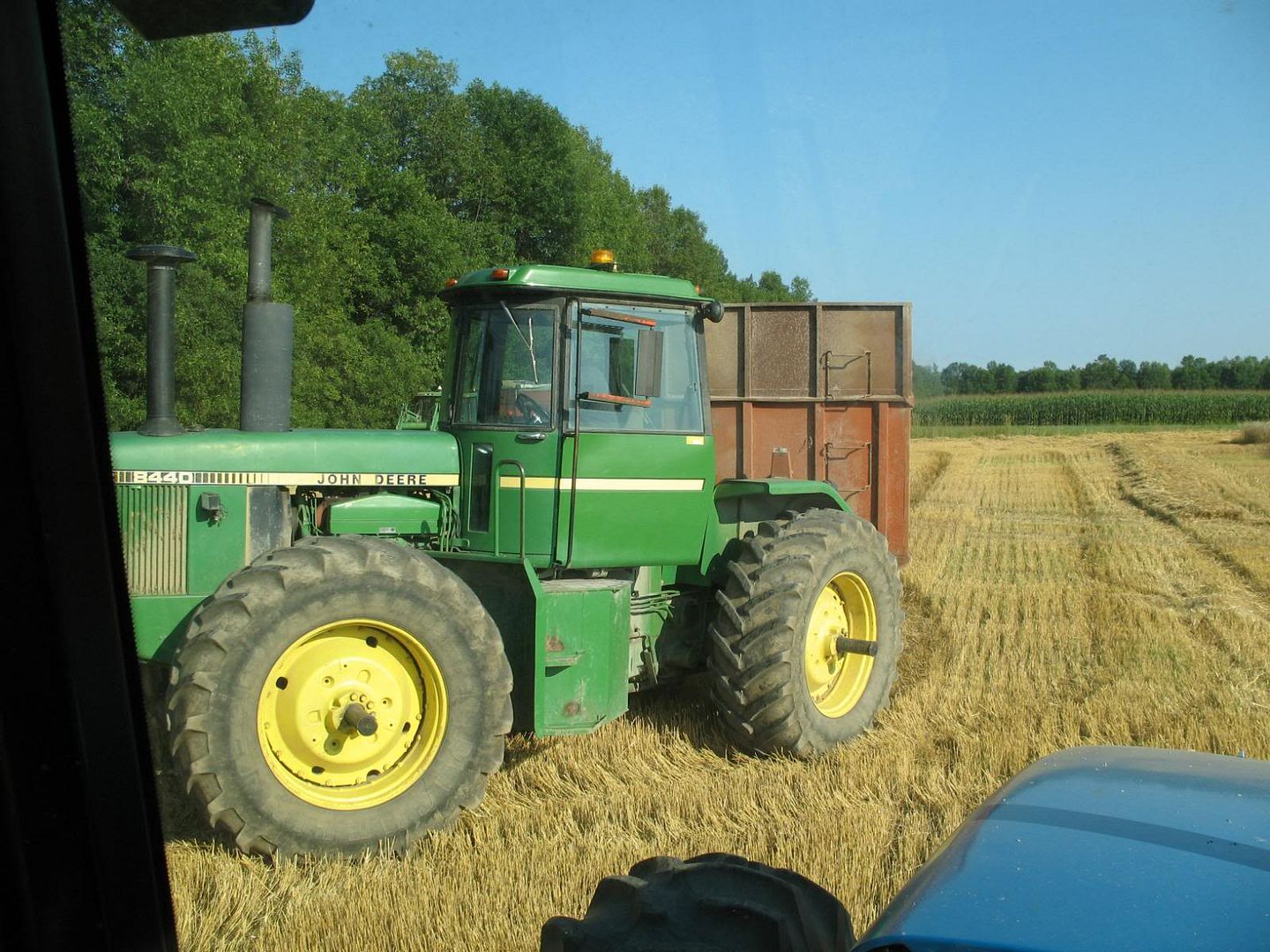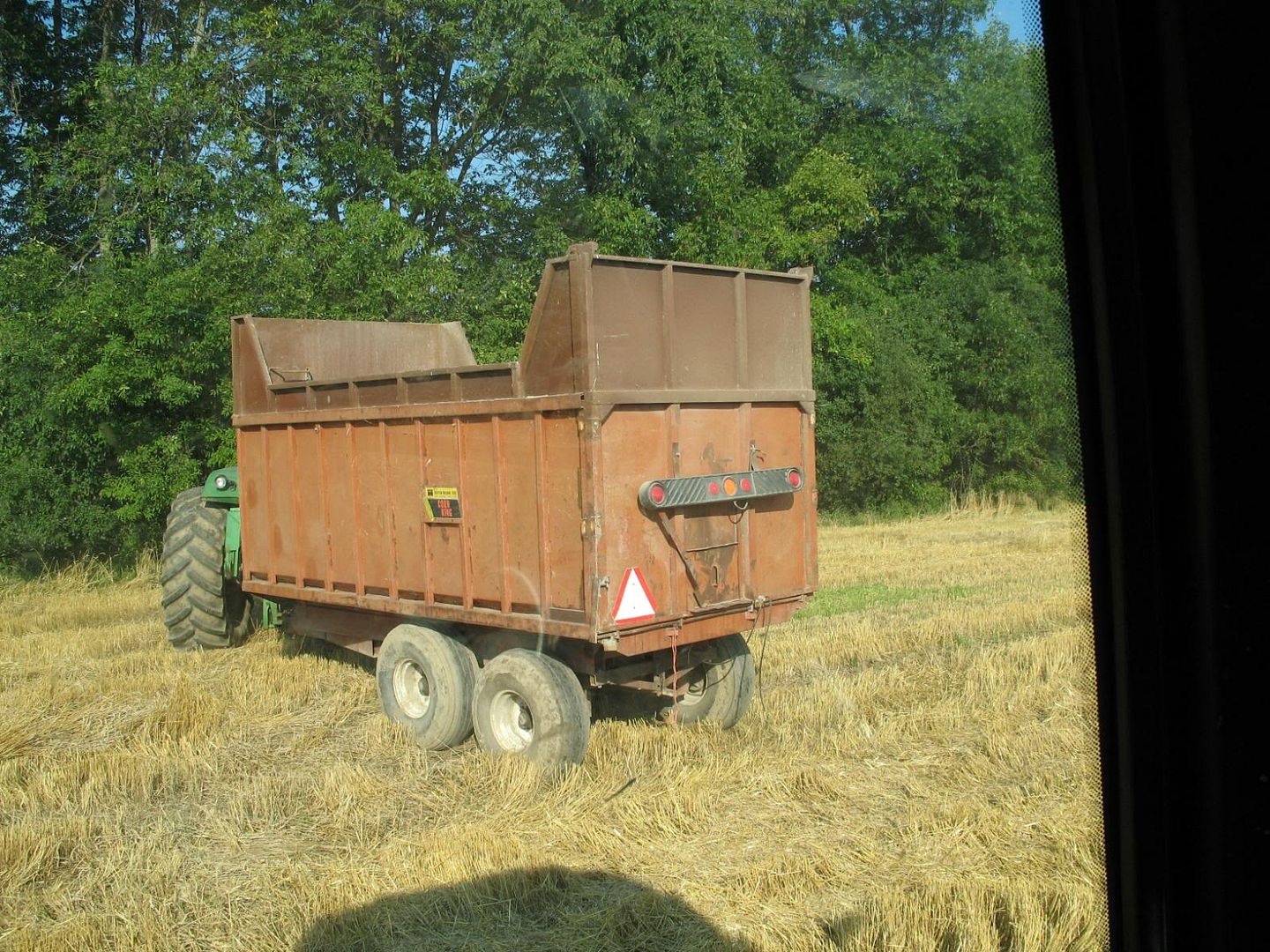 Very heavy crop of straw, 5bales/acre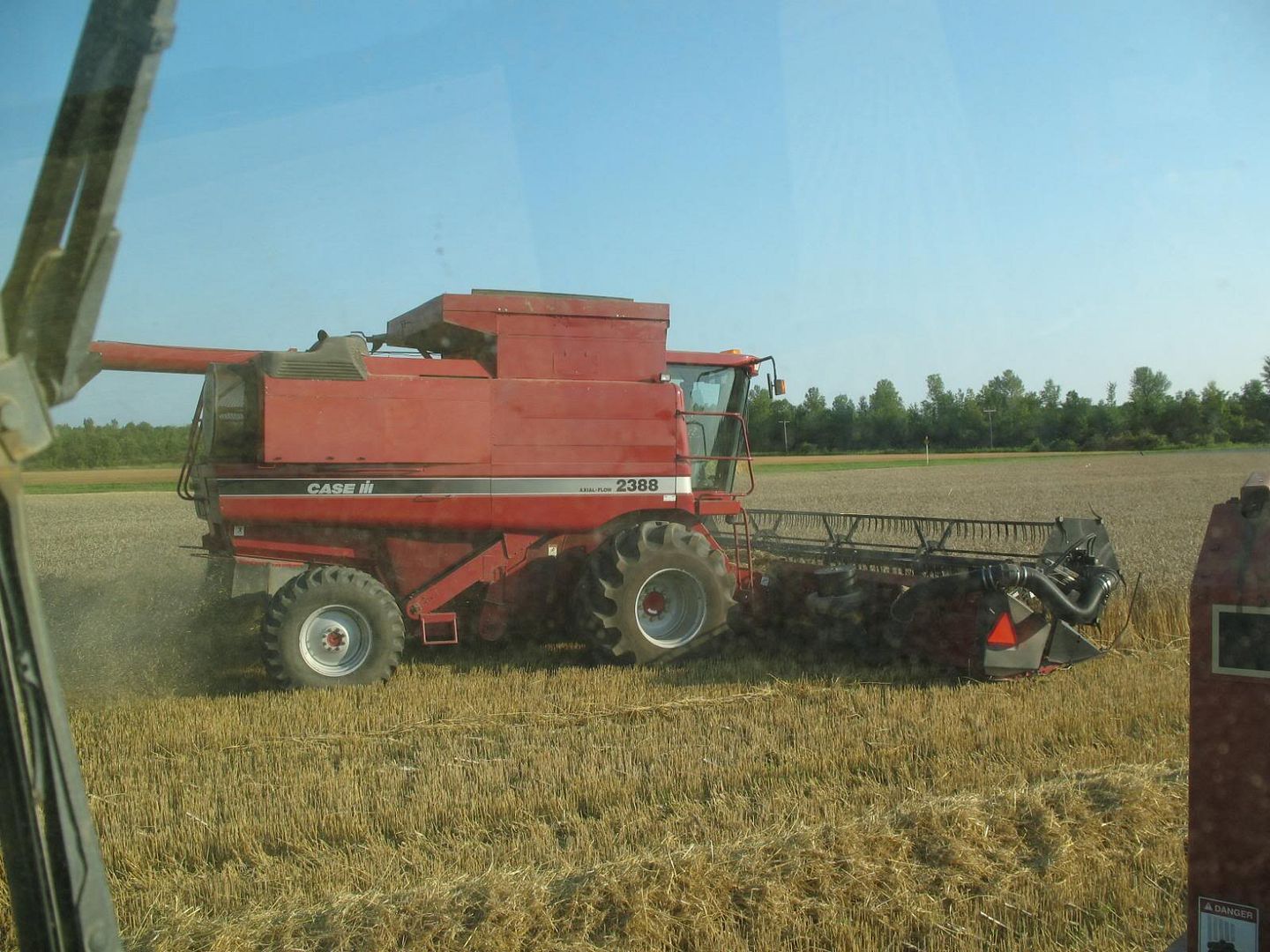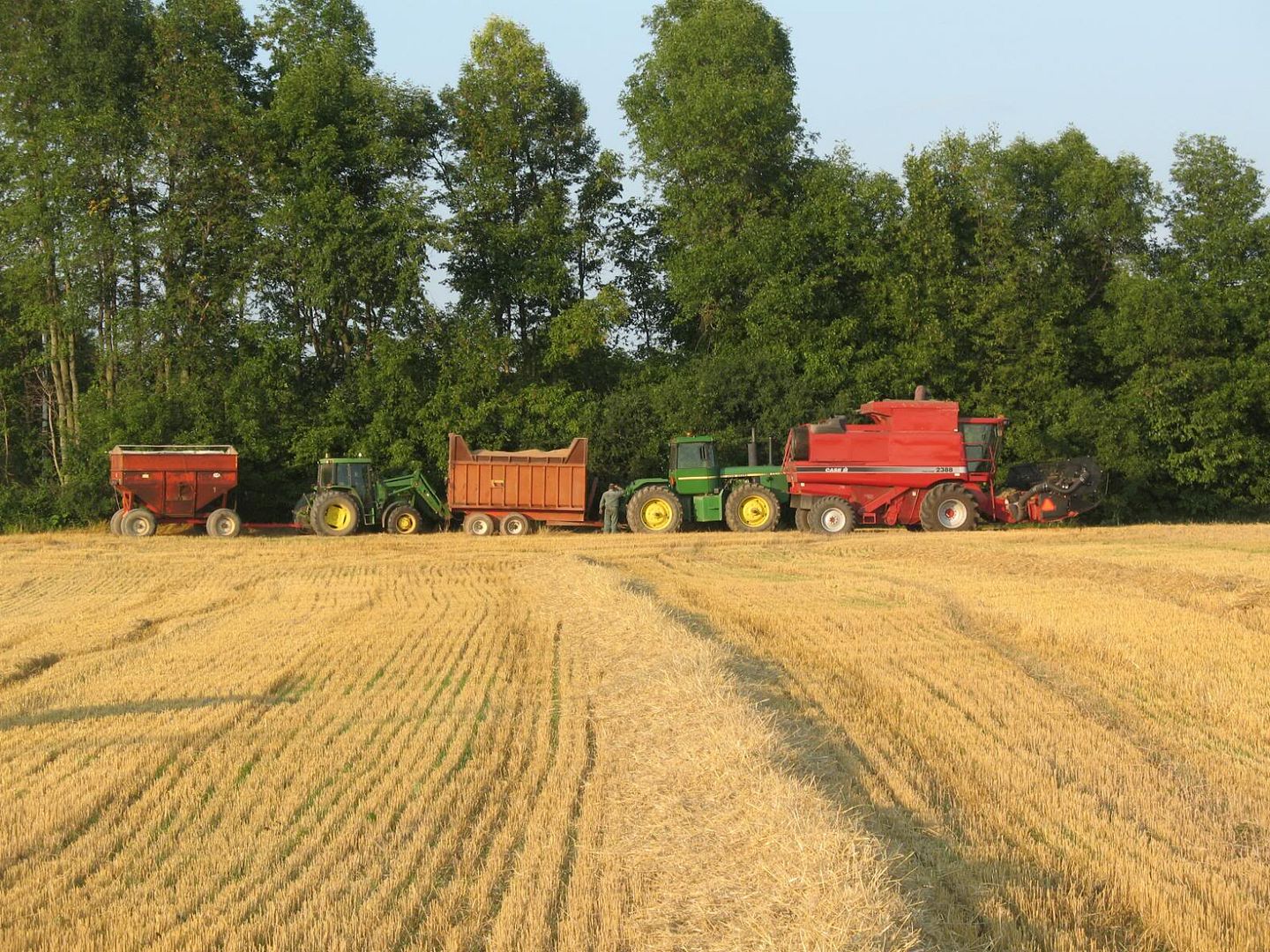 This is the best pic I took today, possibly the best all year.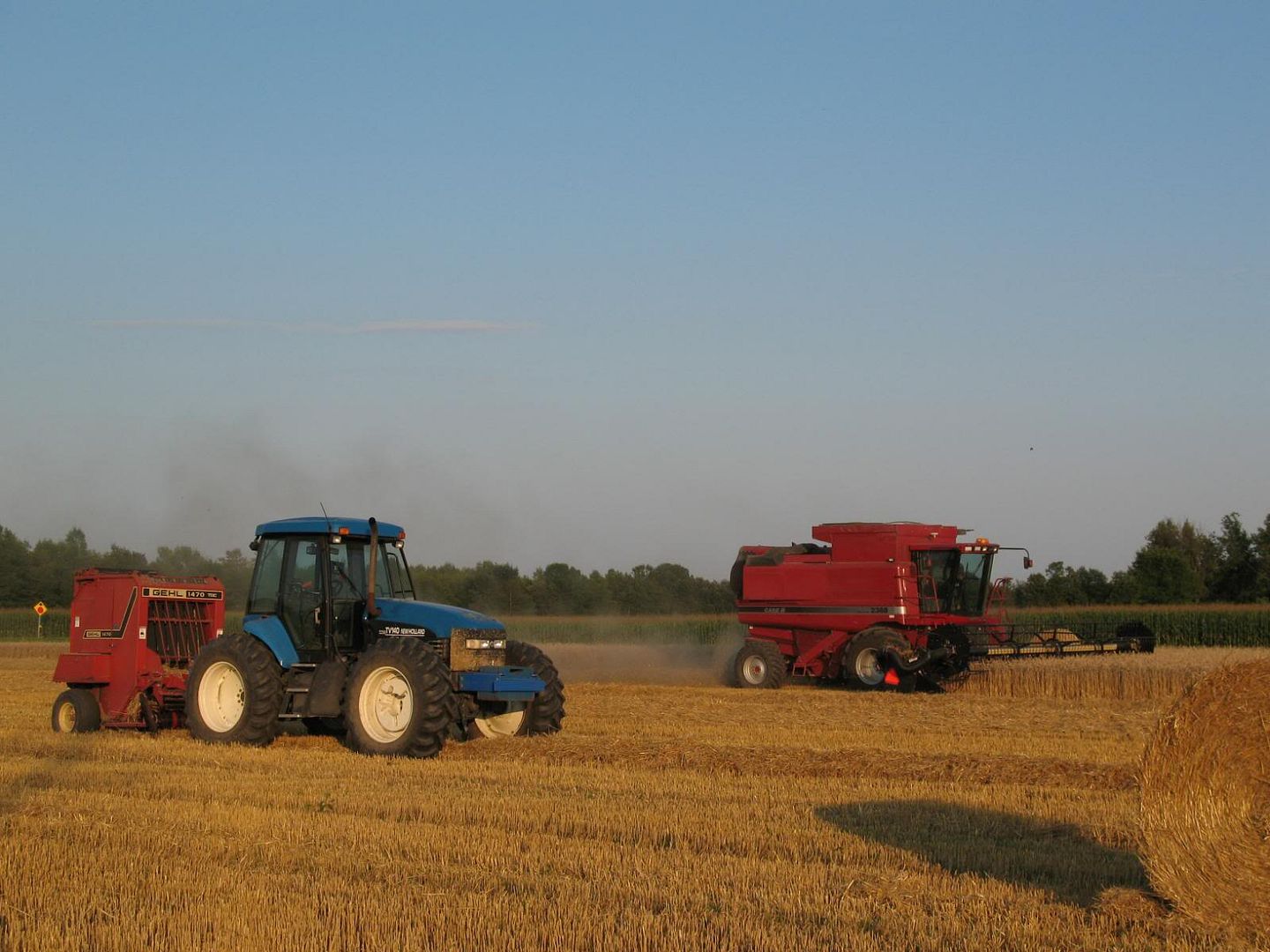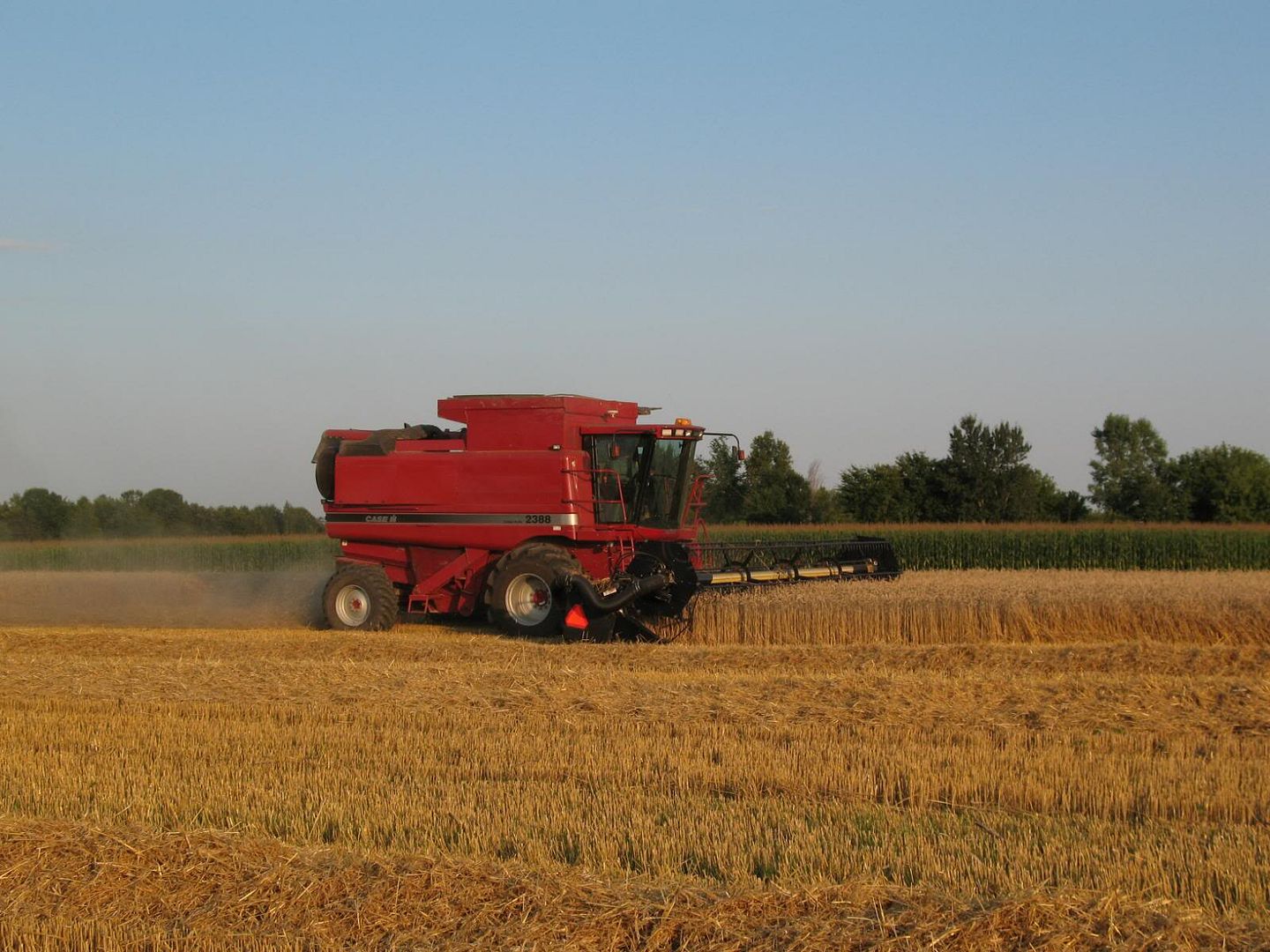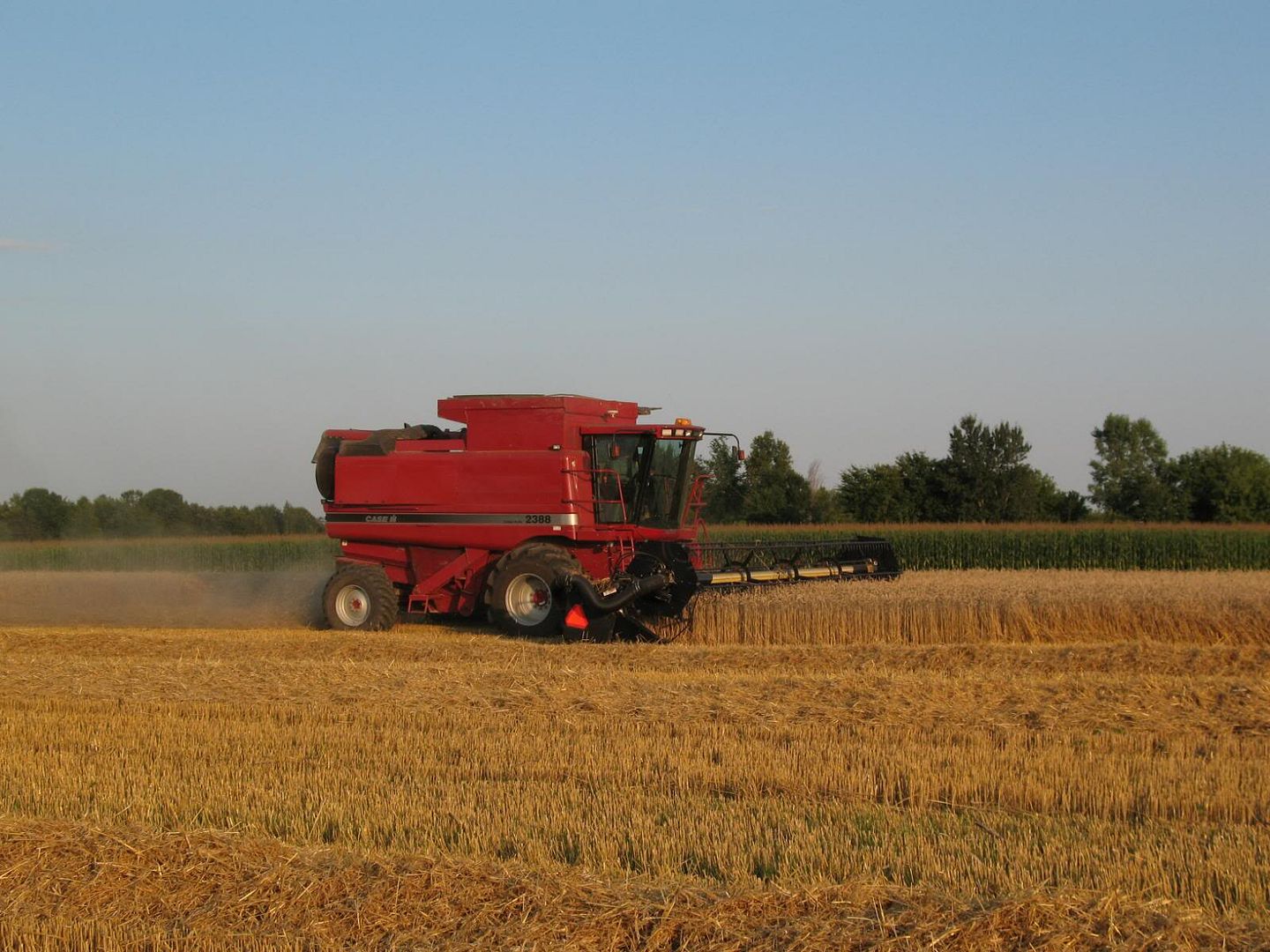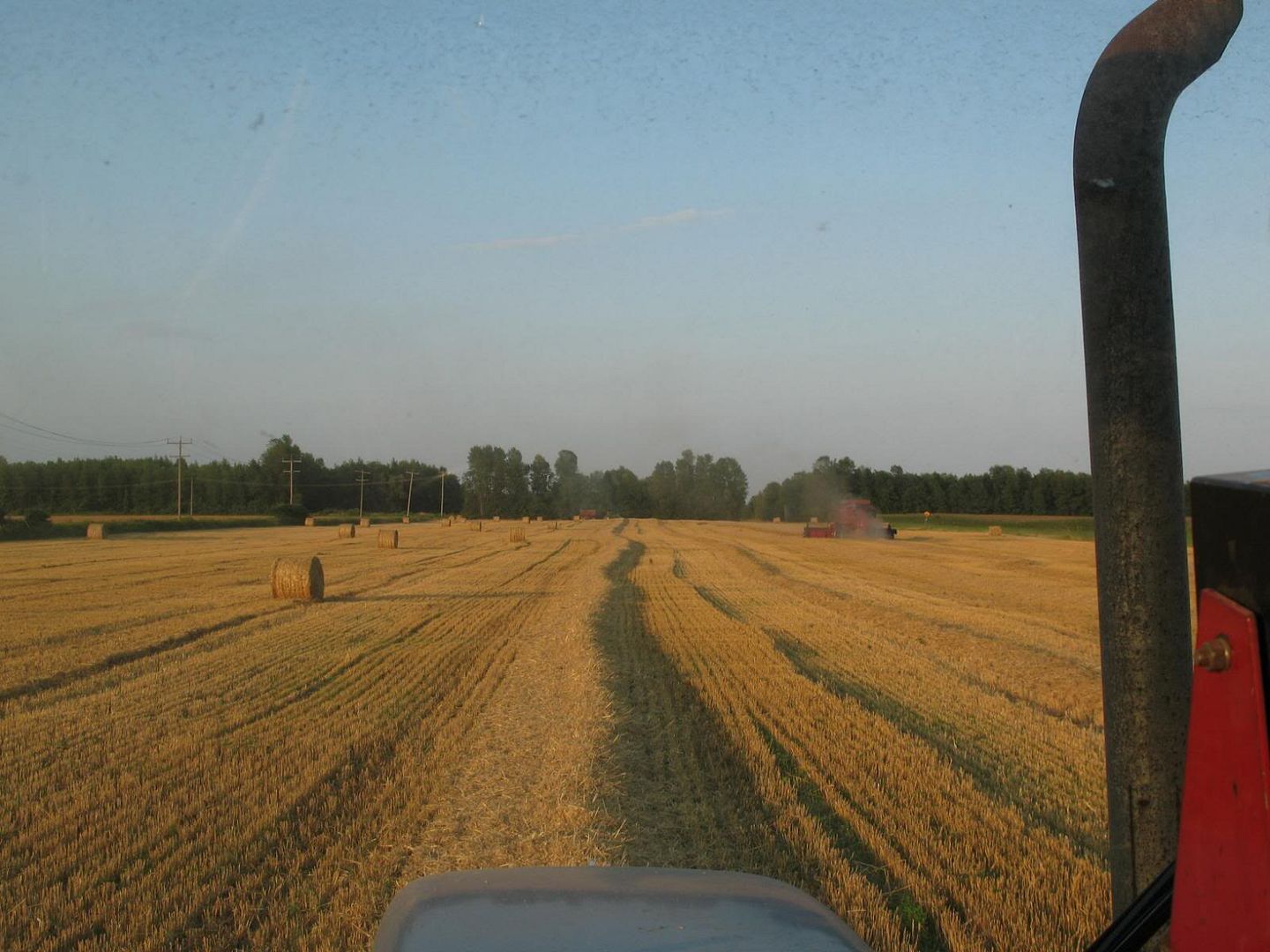 Oh it is almost over